Patient Friendly Access (PFA) is an important UVA Health System initiative that will help us better meet the needs and expectations of our patients. The vision for PFA is to create a welcoming, efficient, and effective access experience for patients and referring providers alike, and, when fully implemented, will create a seamless patient access experience.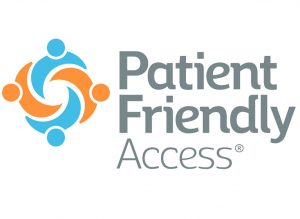 As we began staffing the first two pods, the Cancer pod and Women's & Children's pod, we quickly realized that communication with impacted staff and faculty around PFA had been insufficient. I truly apologize for that. I have heard many concerns, and to address this problem the executive leaders for the Cancer and Women's & Children's pods are taking time to have small-group discussions and to share information with those physicians who are impacted. As details of the processes and workflows of the first two pods are solidified, we will share this information with physicians and other stakeholders.
A note of optimism: While at Indiana, I went through a process similar to PFA. I will admit — the adjustment took some getting used to and it was not easy. But once the system was in place, my clinical productivity skyrocketed. I was amazed. I believe the same will happen here — we just need to work through these growing pains. That takes time and thoughtful conversations. I am committed to addressing faculty and staff concerns, so that we may successfully transition to this new method of scheduling. It is what's best for the patient.
If you'd like more information on PFA, contact RPFA@hscmail.mcc.virginia.edu.
David S. Wilkes, MD
Dean, UVA School of Medicine
James Carroll Flippin Professor of Medical Science
Filed Under: Faculty, Operations