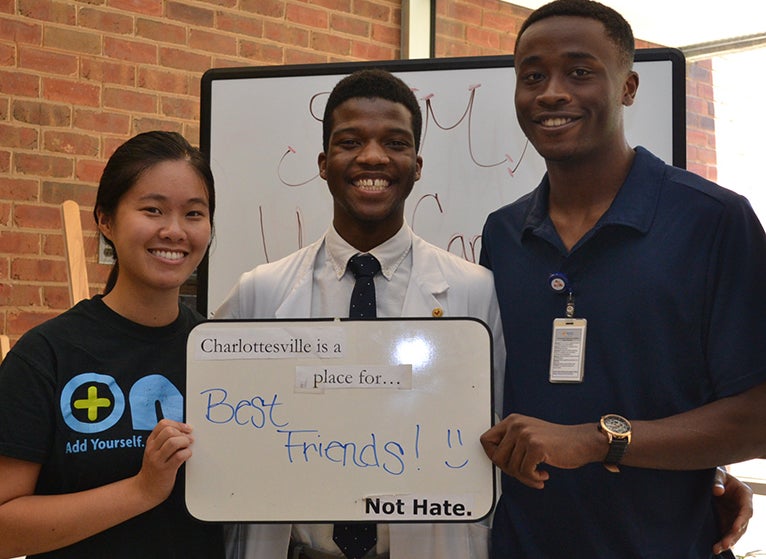 In response to the events of August 2017 and, in anticipation of continued conflict this year, UVA's chapter of the Student National Medical Association (SNMA) organized a "Week of Reflection and Positivity." One of the events was a T-shirt sale and photo opportunity to spread kindness and hope.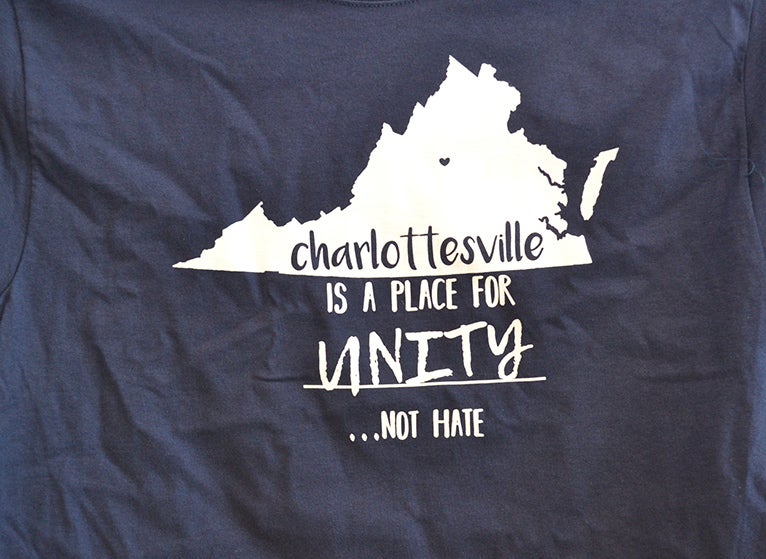 Whiteboards were on hand that read, "Charlottesville is a place for _____, not hate." Faculty, staff, and students were encouraged to fill in the blank space with what the Charlottesville and UVA community means to them.
Some days I read the news and am disheartened. Then I come to work. I see our students. I see our faculty and staff. I see hope and healing, teaching and tolerance. I see unity and respect. I am very grateful to my colleagues and our students who remind me daily that our School is home to outstanding individuals with huge hearts.
Thank you to all who participated. I look forward to seeing these wonderful shirts around town. It is my hope that this message of positivity ripples out from our School throughout the community and beyond.
Below are a few images taken throughout the week. Enjoy!
R.J. Canterbury, MD, MS, DLFAPA
Wilford W. Spradlin Professor
Senior Associate Dean for Education