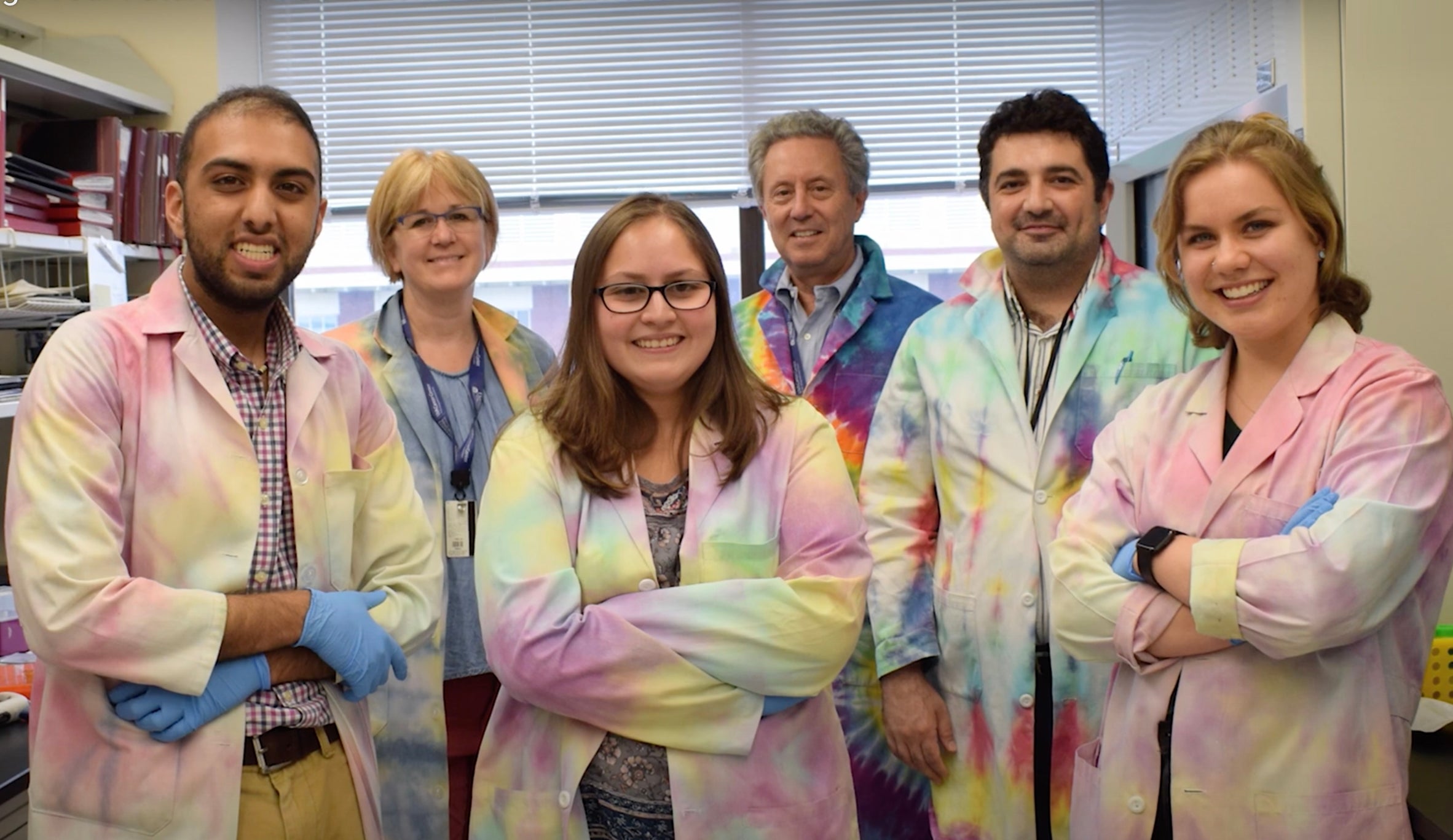 It is an understatement to say that the coronavirus pandemic has altered nearly every aspect of our work and our lives. The Biomedical Sciences (BIMS) Graduate Program was no exception. Between the need to move coursework — including the immersive first-year core course — to a fully remote format, the shut-down of our research laboratories, and the logistical challenges of returning to labs safely, it was a difficult spring and summer. However, when we turned our eyes to the fall, two new challenges presented themselves.
First, how would we conduct successful outreach efforts to prospective applicants? Our traditional recruiting conferences would need to be held exclusively online and visits to regional recruiting fairs and institutions were not going to be possible. Second, once an applicant was selected to interview with our BIMS program, how would we convince them that our program was the best fit for them? Typically, we would accomplish the latter with a three-day, in-person visit. During this time, the prospective student would be introduced to the program and the other interviewees; meet faculty and current students in both formal interviews and social contexts; participate in a roundtable discussion about diversity, equity, and inclusion in our program; and have several opportunities to explore Grounds and the rest of Charlottesville. This year, many applicants will be selecting an institution and community where they will spend the next 5-6 years of their life without ever setting foot there. Clearly, we needed a different plan.
Creating a Digital Welcome Mat
Enter Harry Moxley, Digital Media and Video Producer, Strategic Relations and Marketing. While BIMS had never had the opportunity to work with Harry before, he has been producing outstanding promotional content featuring the School of Medicine, the health system, and our colleagues for several years. On a very short timeline — and while juggling numerous other projects — Harry agreed to help with a video conveying an overview of the BIMS program, the Medical Scientist Training Program (MSTP), and the Summer Research Internship Program (SRIP) to encourage potential applicants to visit the faculty, staff, and students in a "virtual booth" during the recruiting conferences.
With a videographer in place, we needed a script. This job fell to Marya Johnson, Assistant Director of Summer Programs in the Graduate Programs Office. While this task was far outside her job description, Marya jumped in and, in very short order, produced a polished, succinct, and complete script in a relatable language that spoke to the interests and concerns of our undergraduate audience. In the process, Marya uncovered a new talent that she would have another opportunity to deploy later in the fall. With filming complete, Harry went to work editing a highly effective video for our fall recruiting and outreach efforts. You can watch the results of their efforts below.
Showcasing Diversity and Inclusion in Biomedical Sciences
Having seen what Harry and Marya could do, we next set out to demonstrate the commitment of our program to diversity, equity, and inclusion, as well as to convey the essence of why people choose to come to Charlottesville. With the events of August 2017 still often mentioned in the national news, we felt that it was important to address this directly.
With a bit more time (and a more challenging subject matter), Marya prepared a script that covered these topics in a frank, thoughtful, and compelling way. Harry spent a day filming in various locales in the recently renovated laboratories on the third floor of Pinn Hall (with the gracious cooperation of Doug DeSimone, PhD, Professor and Chair of Cell Biology). Harry interspersed these videos with inspirational images from the aftermath of the August 2017 events, as well as photos of our trainees and content provided by several of our BIMS students. The final, four-minute video is currently being shared with our prospective recruits in an effort to communicate a small aspect of our BIMS, SOM, and Charlottesville communities. You can see it below.
The past ten months have afforded each of us the opportunity to be creative and innovative in how we approach our work, as well as allowing us to uncover many new talents in ourselves and in our colleagues. We never considered promotional videos as a part of our recruiting portfolio but, after the remarkable content that Marya and Harry generated, our BIMS team is looking ahead to including these (and other videos) as a cornerstone of our recruiting efforts!
Janet V. Cross, PhD
Associate Dean for Graduate and Medical Scientist Programs
Associate Professor of Medical Education and Pathology
R.J. Canterbury, MD, MS, DLFAPA
Wilford W. Spradlin Professor
Senior Associate Dean for Education
Margaret A. Shupnik, PhD
Gerald D. Aurbach Professor of Endocrinology
Professor of Medicine
Senior Associate Dean for Research