As COVID-19 catapulted public health into the global spotlight, UVA Masters of Public Health (MPH) students landed on the front lines of the pandemic. They took on real-world positions in health departments, community groups, and other organizations as contact tracers, case managers, immunizers, community workers, and researchers.
Enrollment in public health programs has grown dramatically over the last 15 years, and the pandemic has showcased the value and possibilities of an MPH degree. In 2003, the first year of the program, the program admitted five students. The MPH program's graduating class of 2021, consists of 52 students — its largest group ever. During fall semester 2021, the program will welcome its largest incoming class with a total of 63 students.
Real-world experience is a hallmark of an MPH degree. National public-health accreditation standards require student competencies that integrate fields such as biostatistics, epidemiology, and health policy analysis with actual work in communities, organizations, and practice settings. Graduates go to a wide variety of settings from government agencies, not-for-profit organizations, consulting, and healthcare organizations to further education in medicine, law, and public health.
Our current MPH students are performing research in infectious disease, cancer, telehealth, mental health, and student health. Others have been working with agencies such as Region Ten, The Haven, Legal Aid Justice, Blue Ridge Health Department, and the National Cancer Institute.
Meet a Few of Our Students
Lauren O'Connor (Sparta, NJ)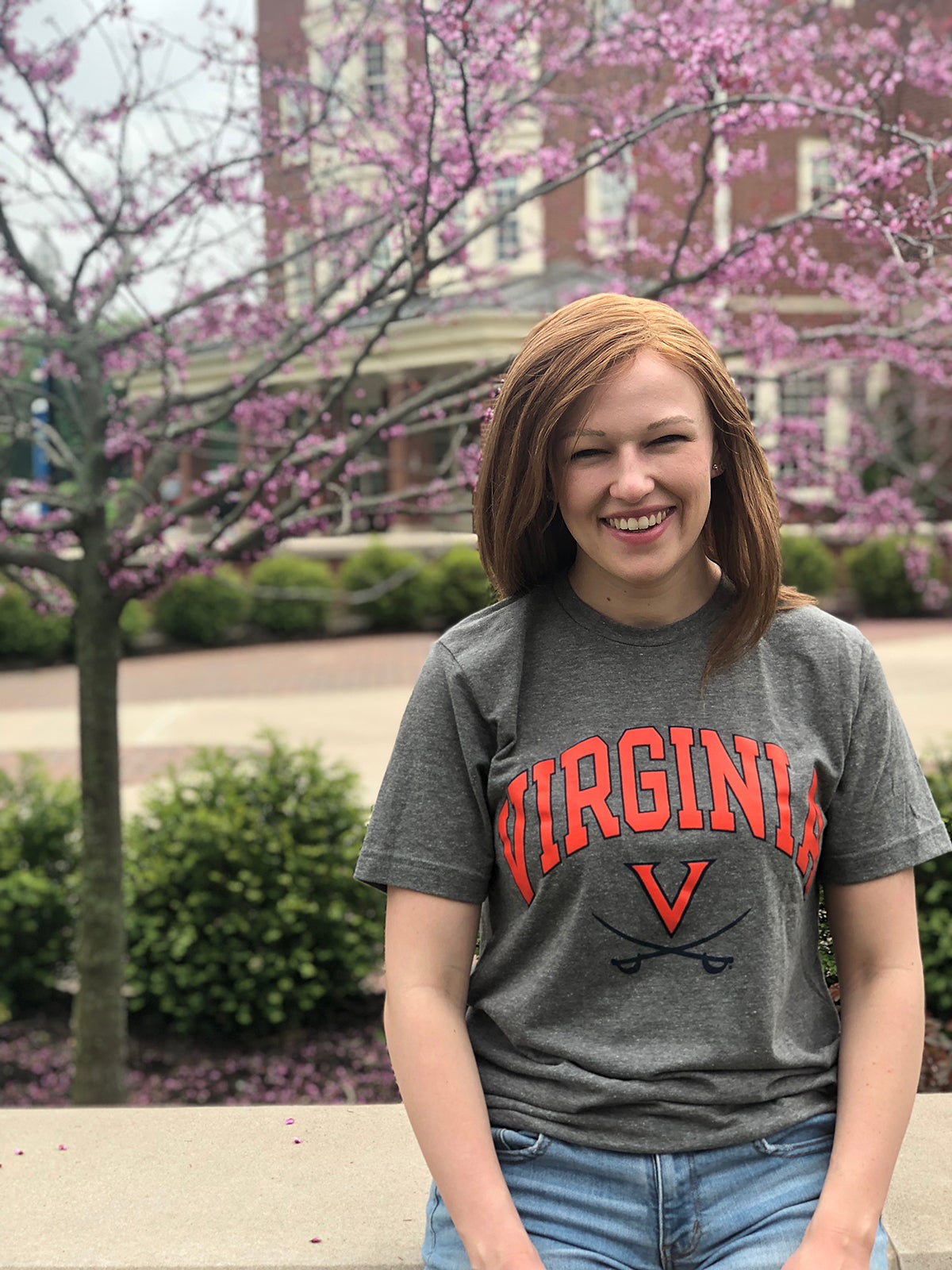 Lauren O'Connor studies Markov Models to improve cost-effectiveness of various clinical practices, maps program locations, and social determinants of health with the Virginia Center for Diabetes Prevention and Education. Her most recent work has involved collection of data to understand the potential impact of the measles, mumps, and rubella (MMR) vaccine on COVID-19 outcomes. Since last September, she has also been working with the UVA COVID Containment Team to contain COVID-19 outbreaks among employees and guide employees who may have been exposed. Last year, O'Connor was a Hospital Epidemiology intern, studying potential sources of hospital-acquired infections and, over the summer, she worked with Merck's Center for Observational and Real World Evidence as a Study Manager intern on post-market studies.
"The research I am most proud of was my master's Integrative Learning Experience project. I conducted a study characterizing the willingness of patients with alopecia areata to undergo treatment and analyzed the factors that play a role in whether a patient chooses treatment. After having alopecia since childhood, this study was very near and dear to my heart and it was great to work with the National Alopecia Areata Foundation on it."
O'Connor is interested in public health because it allows the opportunity to conduct medical research at a population level. "Previously," she says, "I had always thought that randomized clinical trials were the only way to get accurate results. But the skills I learned in epidemiology and biostatistics showed me how to take observational, real-world data and produce generalizable, non-biased results. These methods have opened up opportunities to study all kinds of research questions. It has been so rewarding to see the impact our work can have."
This fall, O'Connor will be pursuing a PhD in epidemiology at George Washington University, with the hopes of focusing on infectious diseases.
Schyler McDonnell (Virginia Beach, VA)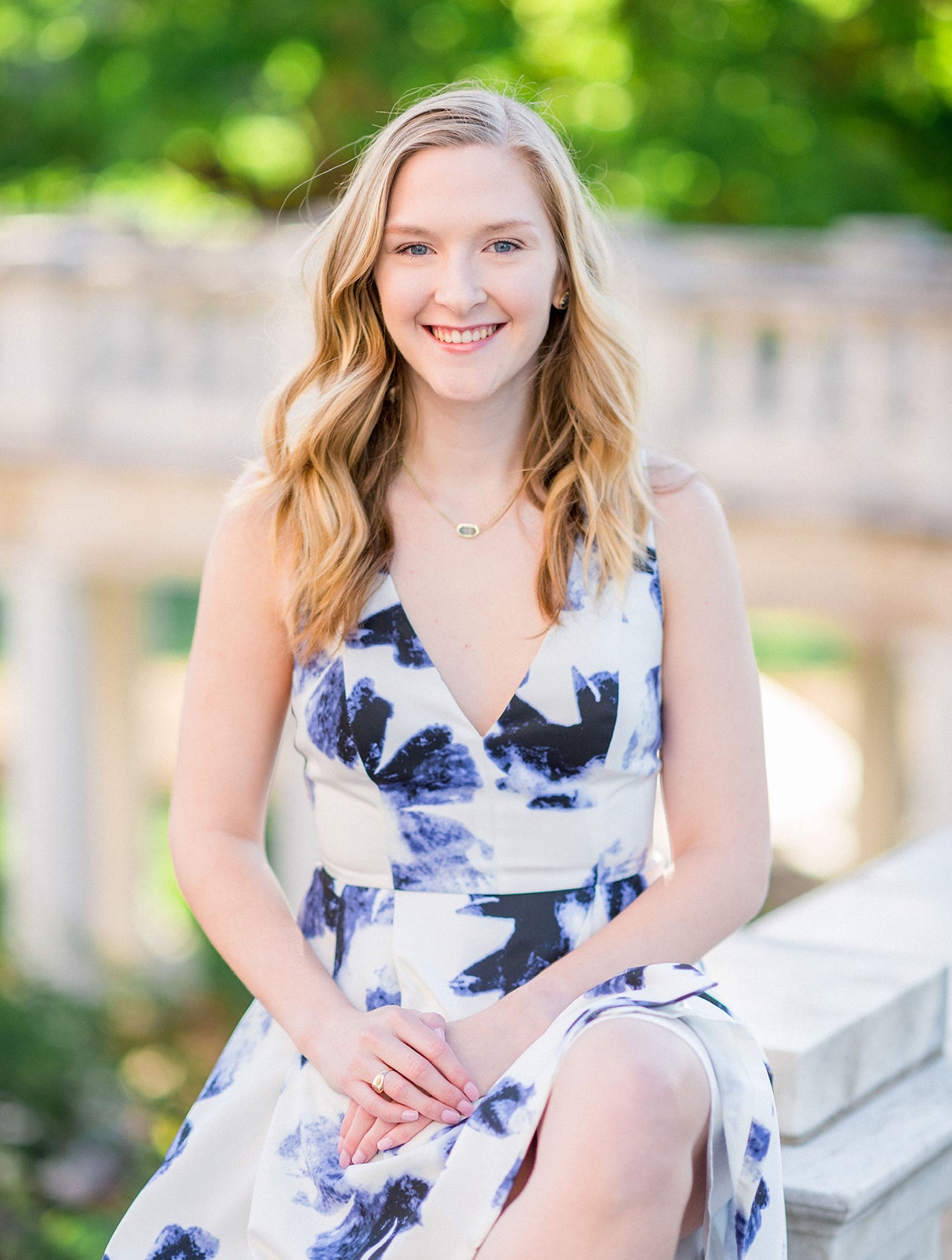 Schyler McDonnell serves as a Case Investigator for the Virginia Department of Health (VDH). "When the pandemic changed how we lived, I knew that I had to use my two passions, helping people and public health, to help our community navigate the obstacles we would be face." At the VDH, she calls people diagnosed with COVID-19, addressing their questions and concerns. "If I can help people understand a little better, they can share this information with their friends and family and help us all get through this quicker." McDonnell also helps patients understand how individual decisions affect the whole community. She enquires about close contacts, so the VHD can further educate about COVID-19 and the importance of quarantining.
"I have always been interested in health," says McDonnell, "but not really from the clinical perspective. I am very adamant about planning ahead of time and public health is focused on prevention, so if we can address the social determinants or work to change people's unhealthy habits, we can help people live healthier and happier lives."
"I am also a firm believer that health should be attainable for everyone because without health, it becomes increasingly difficult to enjoy the activities you love to do. Everyone deserves this opportunity and we all start from different places with different barriers. Public health works to address the barriers that exist to healthcare access. It's important that we recognize these inequities to build a healthier community."
Tobi Addis (Danville, VA)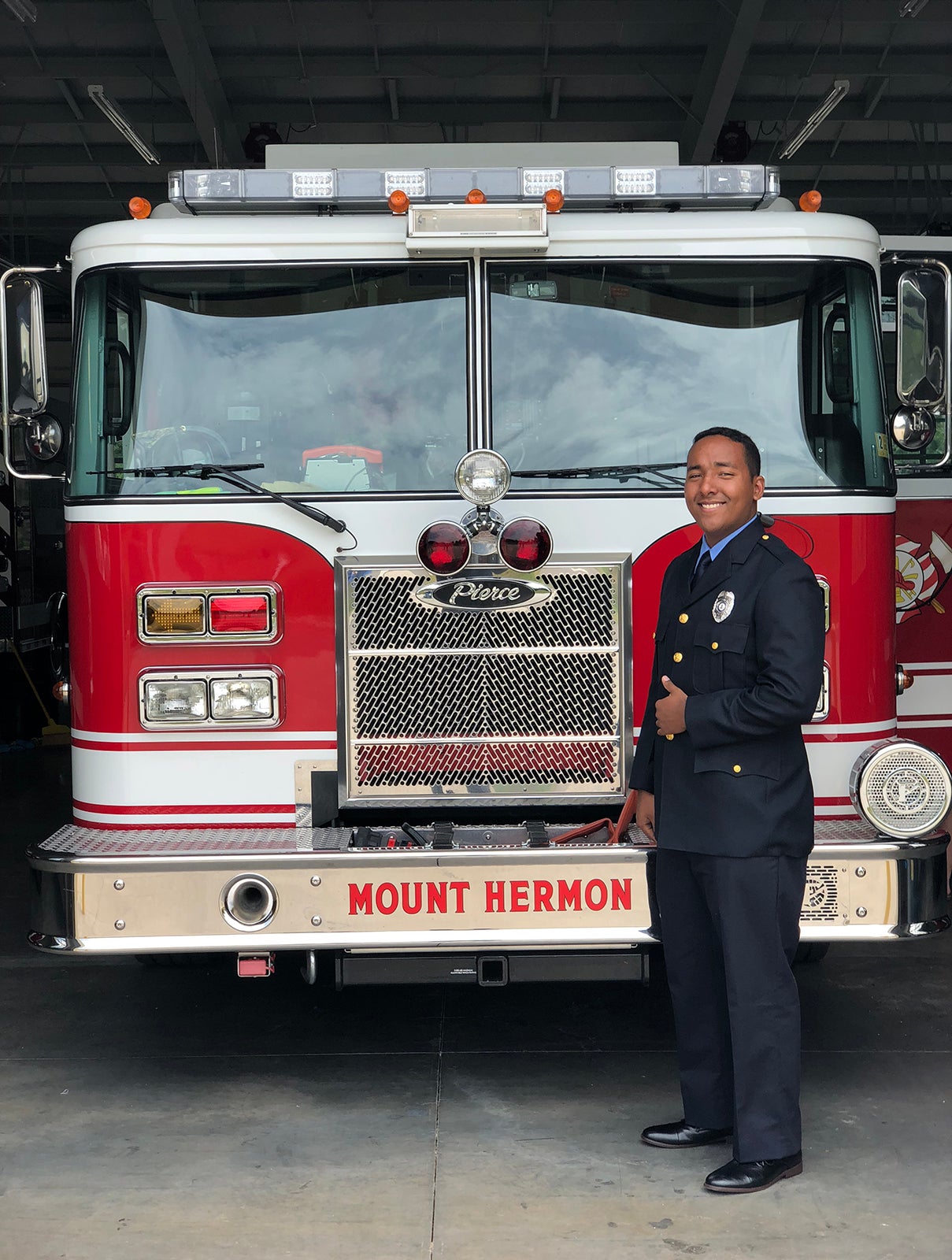 Tobi Addis serves with local Emergency Medical Services (EMS) and fire organizations to provide medical and fire protection services while simultaneously learning about public health. He works with the Danville Life Saving and First Aid Crew Inc. and Mount Hermon Volunteer Fire and Rescue Department. He hopes to work with Danville Life Saving Crew's new Community Paramedicine program to research the effectiveness of interventions on reducing frequent EMS/ER user behavior. In the Charlottesville area, he works with the Wintergreen Ski Patrol.
"I have always wanted to work in the medical field as a physician," says Addis, "and as part of my journey to medical school, I wanted to ensure that I have a holistic education that incorporates clinical medicine as well as public health. The program here at UVA is incredible because it enables us to work in the field and participate in research that you are truly interested in. I believe that understanding the implications of social determinants of health of the general population allows clinicians to target root causes of illness and integrate public health measures alongside their interventions."
Jesse Howell (Spotsylvania, VA)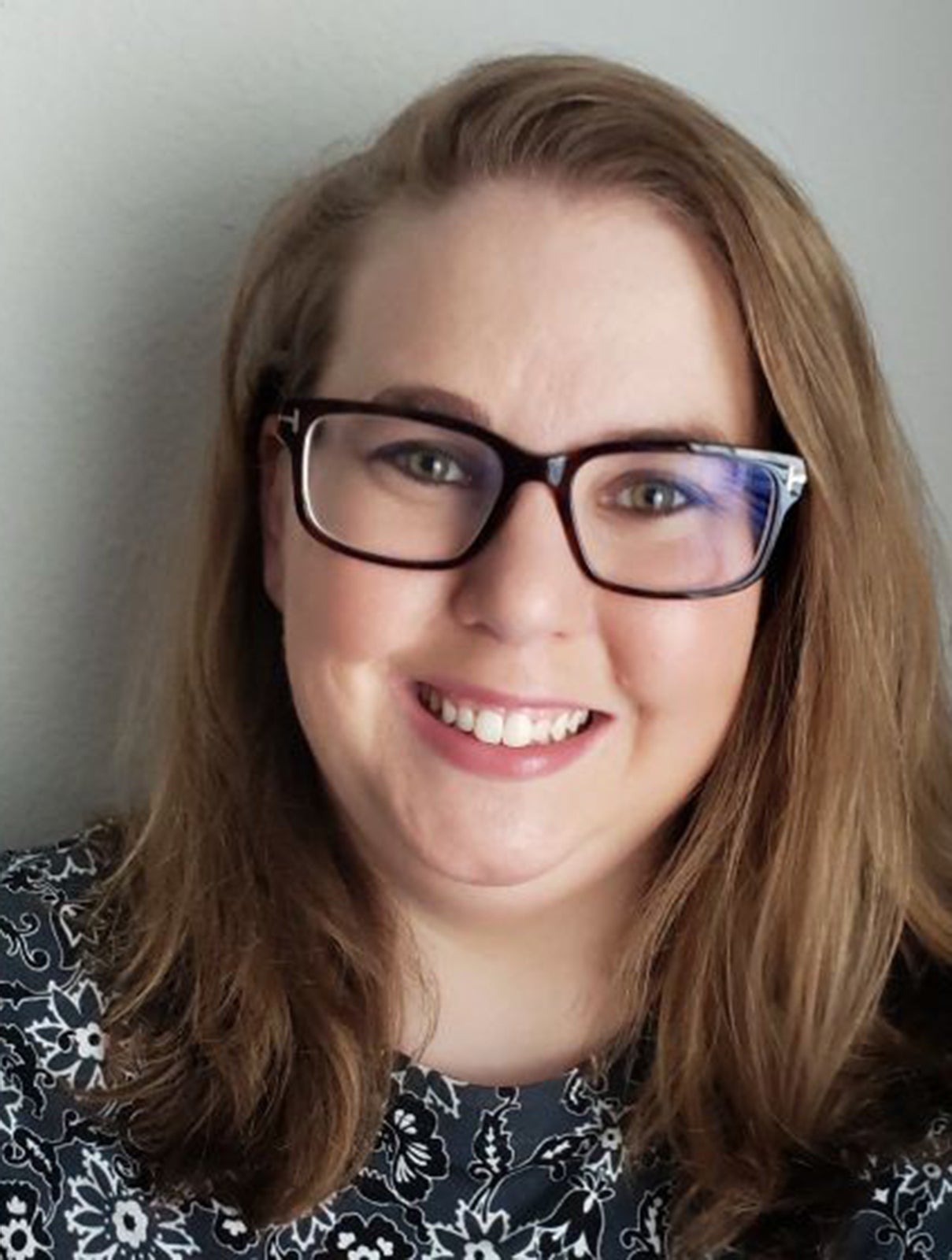 Jesse Howell works part-time under Dr. Wendy Cohn in the UVA Cancer Center. She assists with multiple projects including manuscript writing for a recent Virginia Department of Health initiative to improve colorectal cancer screening in Virginia, as well as collecting and analyzing data for a large COVID/Cancer survey that includes 17 cancer centers around the country. She says that, thus far, her favorite project has been helping the Cancer Center form a new peer-support program. With Dr. Cohn, Howell is preparing a program evaluation to help the center improve the program as they test their pilot training and the first set of peer matches.
When asked what drew her to public health, Howell said, "I was working for a big law firm as an intellectual-property paralegal and I knew I wanted to get into a different field. I was a chemistry undergrad and wanted to get back into something that was math- and science-related. I also really wanted to make an impact and help people. I did a lot of research and came across epidemiology. I knew that it was a perfect fit!"
Congratulations to all of our 2021 graduates! The world needs public health professionals more than ever, and we are proud that you chose UVA for your graduate studies.
R.J. Canterbury, MD, MS, DLFAPA
Wilford W. Spradlin Professor
Senior Associate Dean for Education
Filed Under: Education