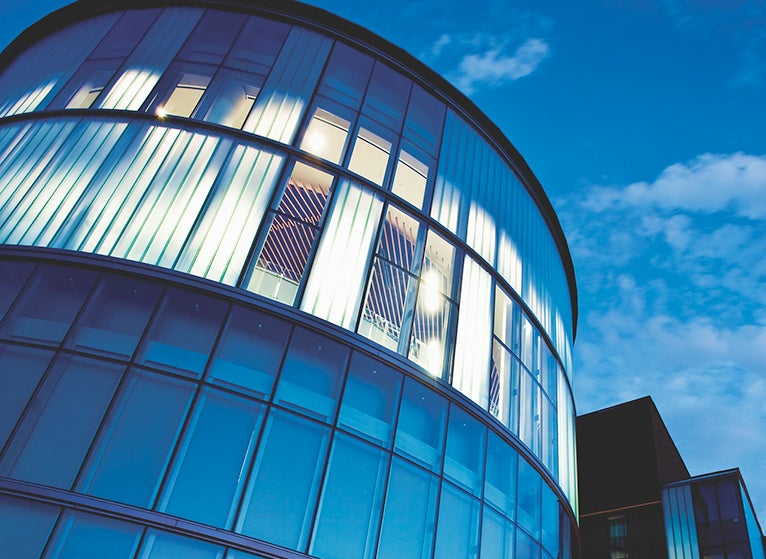 In previous StandPoint Surveys, faculty have expressed a desire to have a greater role in governance. Dean Wilkes has been working with the SOM Faculty Senators to increase the role of faculty in governance.
One of the first steps taken for more meaningful ways for faculty to participate in governance is through the General Faculty Meeting (GFM). Dean Wilkes and the SOM Senators have met quarterly during his tenure as dean and in early 2019 Dean Wilkes suggested the SOM Senators assume leadership of the GFM. Since spring 2019, the faculty senators have been charged with running the agenda for this bi-annual meeting. By soliciting faculty input before the meeting, and allowing time for questions to senior leadership during the meeting, the Senators strive to provide an avenue to inform leaders about what is most important to faculty.
A silver lining in the pandemic can be found in the higher-than-normal turnout for the General Faculty Meetings. While none of us wanted or expected COVID-19, the need to move the meeting online has enabled more faculty to participate. More faculty means more voices and more input. Thank you!
Communication is a two-way street. To ensure that leaders are hearing faculty, and vice-versa, the SOM faculty senators have implemented monthly Senators' meetings, continued the quarterly meetings with Dean Wilkes, and added periodic meetings with Executive Vice President for Health Affairs K. Craig Kent, and other leaders. These meetings are vital to the flow of information and ideas — especially during the COVID-19 pandemic where concerns about important topics, such as financial mitigation, child care, and the research endeavor can be discussed. The SOM Faculty Senators continue to explore ways to shape policy in the School of Medicine. We invite suggestions to increase faculty participation in governance.
Next year the SOM will again be conducting the StandPoint Survey. Our faculty response rate to the survey (74% in 2015 and 79% in 2018) is exemplary and this widespread participating is important in understanding the current climate and guiding meaningful change. I look forward to your thoughts and feedback from Standpoint 2021.
If you have questions, please contact me or your faculty senators Linda Duska, MD, or Carol Manning, PhD, co-chairs of the School of Medicine Faculty Senate; Joel Hockensmith, PhD, Chair of the UVA Faculty Senate; or Susan Kirk, MD, Chair-Elect of the UVA Faculty Senate.
Susan M. Pollart, MD, MS
Senior Associate Dean for Faculty Affairs and Faculty Development
Filed Under: Faculty