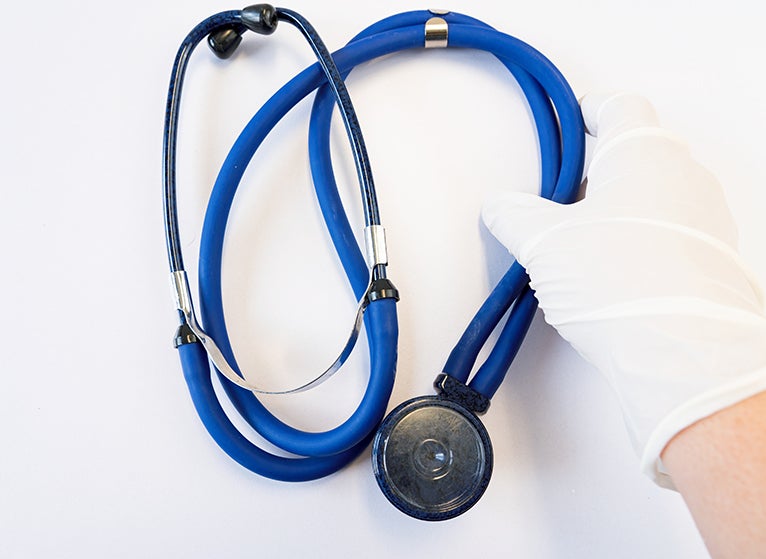 Everywhere we turn it seems as if the pandemic is changing our world. Medical education is no exception. Last spring, our anatomy classes moved online, and students learned about the human body in a virtual environment. While that approach was a fine short-term solution, using a computer-simulated model is no substitute for the learning that occurs in the Anatomy Lab.
This brings me to an important point: Our Anatomy Lab is awesome. And I don't mean that colloquially. It actually fills me with awe. Here, we train residents and medical students in the associated Surgical Skills Lab using cadavers that are either traditionally or soft-embalmed. Soft-embalmed cadavers represent a new style of embalming. Because they provide a higher fidelity than traditional formalin-preserved cadavers, soft-embalmed cadavers are optimal for surgical training.
I would also argue that there is an intangible moment of "this is real" when students enter the Anatomy Lab. It is a singular moment of awe that every medical student remembers for their entire professional career. The shared experience of standing on that precipice cannot be found by clicking a mouse and deleting structures made of ones and zeroes in a simulation.
Hands-On Anatomy Training Remains Crucial
Some medical schools are moving entirely to virtual anatomy training. It is my belief, and that of our clinical educators, that virtual models have their place, but only as a complement to the anatomy lab. The experience of hands-on anatomy training cannot be fully replicated digitally, no matter how good the software.
Take our own second-year medical students, for example. Last spring, they learned anatomy online and, now that they are back on-Grounds, gaps in their understanding of the three-dimensional anatomy of a human body are becoming apparent. Most students agree that they would have learned anatomy better in the lab.
The profession of healing requires touch. Learning to be a healer requires holding instruments in your hands, seeing with your own eyes, and understanding the three-dimensionality of the human anatomy.
Our Donors Provide the Gift of Knowledge
Hands-on anatomy learning is only made possible because of our selfless, altruistic instructors. I'm not talking about UVA School of Medicine teaching faculty (though they are, indeed, fantastic). I speak of the donors who, as their last act on Earth, gave the only thing they had left: their body. In reality, though, they are giving so much more than that. They are offering the gift of knowledge, of medicine, of experience, of hope. They are ensuring that when a young doctor performs a procedure on you or me, it is not their first time. We are eternally grateful and cannot thank them enough. All we can do is graciously accept their gift and treat it with respect and dignity.
Thank you do our students who are adapting so well to myriad changes, to our clinical educators who always find novel ways of imparting knowledge and wisdom, and, most of all, to the donors who make this type of education possible — we are forever indebted to you.
R.J. Canterbury, MD, MS, DLFAPA
Wilford W. Spradlin Professor
Senior Associate Dean for Education
Filed Under: Education