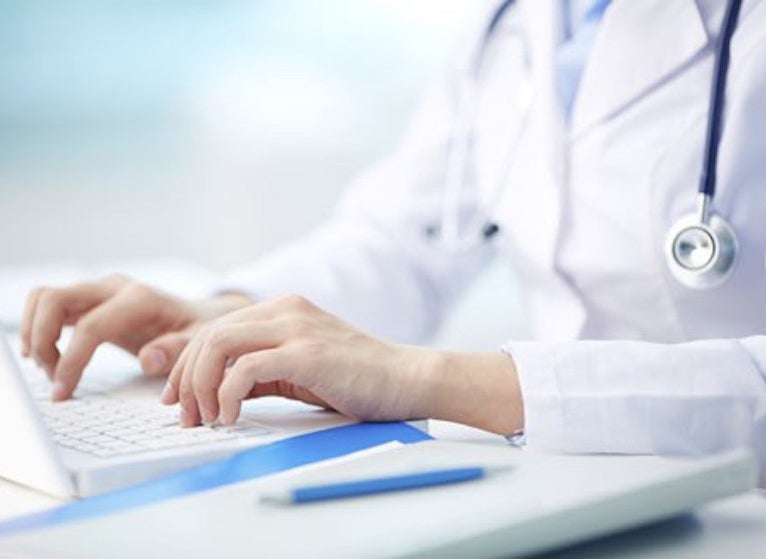 Months ago, when COVID-19 started spreading in earnest, I — like many others — was anticipating what would come next, but also, I was somewhat in denial. Was this really happening? As a physician I understood why and how such diseases progressed but, as an educator, I feared what it might mean for our School and our students. I didn't want it to be true.
The disease continued its crawl across cities, countries, and continents; our faculty and staff sprinted to beat it, creating a continuity of education for our students, one which would require them to be off-Grounds before COVID-19 reached Charlottesville.
Everyone, and I do mean everyone, in our school rose to the occasion.
With very little notice, and on an impossibly short timeline, we moved all four years — that's 630 medical students — of our medical education online. This herculean task required us to rethink nearly every aspect of how we deliver our curriculum.
Not to put too fine a point on it: This had never been done before. There was no roadmap, no obvious path forward. For certain, we had emergency plans in place — but those were contingencies largely based on snow events or power outages, some of which assumed we could re-open in days. But weeks or months (or longer)? This has been uncharted territory not just for us, but every institution around the world.
Converting to an all-online experience required innovation and creativity, not just from our faculty, but from staff who would physically enable those virtual connections. Some content was ported directly online with little need for adjustment; some required us create entirely new lessons. Our staff in Education Technology were awesome and available around the clock to help our faculty develop and deliver high quality interactive educational experiences — without a physical classroom.
Medical school has specific milestones and prescribed trajectories, carefully plotted over the course of four years. Disruptions like these are difficult for students and can cause a tremendous amount of anxiety. I am happy to say that our efforts have been well-received. While the anxiety cannot be erased, our students have expressed appreciation and gratitude that we can continue their medical education and keep them on track toward graduation with as few hiccups as possible.
Not to be outdone, the dedicated faculty and staff of our Biomedical Sciences Graduate Program (BIMS) have also risen to the challenge for more than 200 graduate students. All coursework scheduled for the second set of Spring modules was quickly and efficiently transitioned online. Many of our senior students, who had already completed the classroom-based requirements for degrees, took advantage of the opportunity to enroll in courses and workshops, exploring new scientific areas or developing new skills. Making lemonade from lemons, for sure. Perhaps most importantly, as the students were transitioned out of the laboratories, hundreds of faculty mentors devised individualized student plans. This allowed our graduate students to continue making progress toward their degrees, even though they are unable to access laboratories to conduct experiments. This effort cannot be understated and is a testament to the dedicated mentors who advise our students.
I am incredibly proud of what we have accomplished. I feel confident in saying that we moved online quicker and are producing better medical education during this crisis than just about any other medical school in the country. If there is a silver lining to be found in all of this, I would say it is this: We have created new, compelling content that has been added to our curriculum and we have discovered innovative ways in which to deliver it, both of which we will continue to use long after this pandemic has passed.
To say "thank you" seems small. To single out individual efforts seems unfair. This all-inclusive effort has been (and continues to be) awe-inspiring. "Thank you" will have to suffice for now.
Thank you to our faculty.
Thank you to our staff.
Thank you to our students and their families.
Thank you all.
While I am saddened that this is happening, I am honored to be here with you at the University of Virginia School of Medicine.
R.J. Canterbury, MD, MS, DLFAPA
Wilford W. Spradlin Professor
Senior Associate Dean for Education
Filed Under: Education, Faculty, Featured, Operations