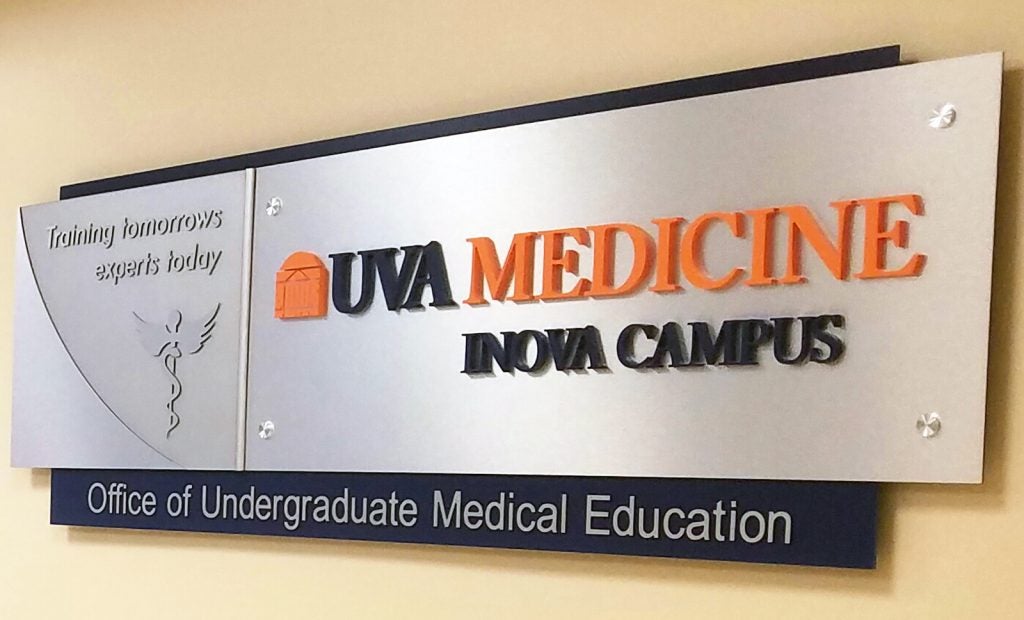 After years of preparation and planning, our first students have begun their clerkships at the UVA School of Medicine Inova Campus in Northern Virginia. While many faculty and staff have been involved in this monumental effort, not everyone has had the opportunity to meet the Inova Campus Deans. They are:
Craig Cheifetz, MD
Associate Dean for Medical Education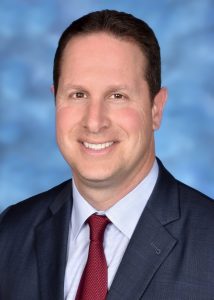 Dr. Cheifetz, also known as Dr. C, is the visionary of the Inova campus, providing leadership and direction in building a high-impact and diverse team with an emphasis on leveraging the strengths, resources, and relationships of the entire campus. Responsible for leading the medical education program, Dr. Cheifetz has more than 15 years of experience as a regional campus dean. He provides oversight and administration on all academic and faculty matters relating to the campus.
"We are honored to have such a dedicated cohort of brilliant young future physicians. While Inova has nearly 60 years of experience in medical student education, we acknowledge the incredible maturity and leadership skills of the first UVA Inova Campus class to be UVA's very 'first class.' Not only are they arriving to a new year in their education and a new campus, but in the setting of the school rolling out a new curriculum. They have been present since Day 1, with an incredible positivity and commitment to their education. Their desire to learn and grow within and amongst each other is truly palpable."
Alicia Freedy, MD
Assistant Dean for Curriculum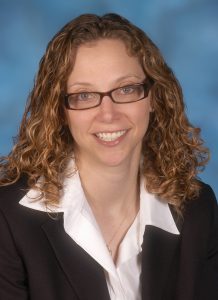 Over the past year, Dr. Freedy and the clerkship directors at the Inova Campus have collaborated with the Associate Dean for Curriculum and other colleagues in Charlottesville to ensure comparability of the curriculum across campuses. With redesign of the Phase 2 curriculum completed, Dr. Freedy is now developing the required courses and electives for Phase 3. She is committed to fostering an engaging experience for delivering the school's academic mission, goals, and objectives.
"I have enjoyed the opportunity to work closely with student representatives whose voice is key to ensuring the curriculum delivered to UVA students is of the highest quality and adheres to best practices."
Natalie Guerrier McKnight, MD
Assistant Dean for Faculty Affairs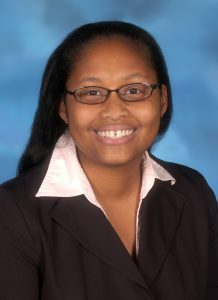 Dr. McKnight leads efforts to develop faculty policies and procedures, ensure appropriate faculty appointments and promotions, and create and support faculty development opportunities on campus. She works closely with residency and fellowship program directors to implement the Residents as Teachers curriculum. Dr. McKnight advances standards of collegiality, equity, and collaboration throughout all communications and programs and initiatives related to faculty.
"As a pediatric hospitalist, I have been lucky enough to work with UVA medical students during their pediatrics clerkship for as long as I have been at Inova. (2009!) However, since the new campus opened, I have enjoyed meeting and working with Pinn College students that I know will be with us for all of their clinical training."
Gregory Trimble, MD
Assistant Dean for Student Affairs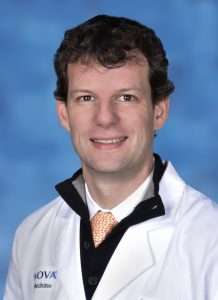 Dr. Trimble serves as an advocate for students and supports their professional and personal development and well-being. This includes working with clerkship and course directors to ensure an excellent learning environment, monitoring professional requirements, overseeing career development, and making certain all graduation requirements are met.
"Personally, I have enjoyed tremendously getting to know the students as individuals and working with my colleagues in Charlottesville to ensure we are successful with our program."
Inova Campus Students Are Enthusiastic, Too
It is not just the deans who are enthusiastic about the new venture. When asked about the Inova Campus, Elizabeth Levit, Pinn23, said, "My experience at Inova has been fantastic! The deans, residents, and faculty have all been wonderfully kind and invested in our learning. I've really enjoyed the patient diversity at this high-volume center and being so close to DC."
Theodore Rudic, Pinn23, says being at the Inova Campus has been incredible. "I've had the pleasure of working with so many talented and clinically astute faculty — the opportunities to learn here are myriad. It was initially challenging to adjust to the demanding lifestyle of third year, but with the support of family, friends, colleagues, and the administration, the transition has been successful thus far and I'm enjoying the learning experiences Inova has to offer.
"Northern Virginia is a vibrant and diverse area and living here has been a joy — from delicious food from around the world to a wide variety of activities for anyone and everyone. Life outside of work has been quite easy to enjoy. That's not to say I don't miss Charlottesville. UVA has a special place in my heart and I take every opportunity I can to go back and see my friends doing their clinical year there. Fortunately, the Inova program offers an excellent work-life balance. … Finding my place in Pinn College has been a terrific experience and one that I'm excited to share with the next cohort of students coming up next year!"
Thank you to all who made this idea of an Inova Campus into a reality. Drs. Cheifetz, Freedy, McKnight, and Trimble have my gratitude. And good luck to Pinn23! I know you will achieve great things during your medical careers.
R.J. Canterbury, MD, MS, DLFAPA
Wilford W. Spradlin Professor
Senior Associate Dean for Education