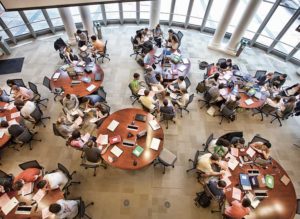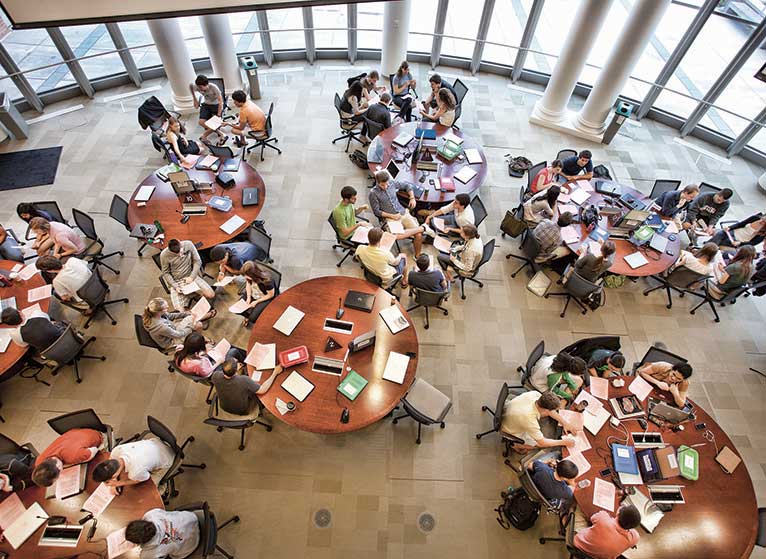 Medical Education Week in the UVA School of Medicine is a wonderful tradition. We have a full week of highlighting the scholarship of our faculty, house staff, and students in the areas of education research and innovation. Another highlight is hearing from the annual Brodie Scholar. It is through programs such as this that we can continue to advance our educational programs, advance the field, and remain on the leading edge.
Here's the week's schedule of events. Hope to see you there!
Medical Education Week
Feb. 25 – March 1
Monday, Feb. 25
Medical Education Research Presentations (click here to register)
noon – 1 p.m.
G1/G2 Pinn Hall Conference Center
Lunch will be available. Presentation details:
Lower Tolerance for Ambiguity Predicts Medical Students with Persistent Burnout, by Rachel H. Kon (presenter), Justine E. Owens, Tabor Flickinger, Margaret L. Plews-Ogan, and John Schorling
Learner Handoffs to Mitigate the "Educational Groundhog Day" Effect of Frequently Changing Inpatient Attending Physicians on Clinical Students: A Survey of North American Pediatric Educational Leaders, by Jennifer Fuchs, Marta King, Erin Pete Devon, Danielle Guffey, Meg Keeley (presenter), Mary Rocha
Wednesday, Feb. 27
The Brodie Medical Education Lecture / Medical Grand Rounds / Medical Center Hour 
(click here for additional details)
noon – 1 p.m.
Pinn Hall Conference Center Auditorium
Learning from the Suffering of Patients: The Empirical Challenge of 21st Century Medicine
Presented by Steven A. Wartman,MD, PhD, MACP, President and CEO Emeritus, Association of Academic Health Centers, Washington DC
Caring for patients in the era of unlimited knowledge and artificial intelligence requires new skills and a renewed capacity for compassion.  This creates new challenges for medical education.
Medical Education Week Poster Session and Reception
5- 7p.m.
Claude Moore Health Sciences Library (2nd floor reception space)
5-6 p.m. | Poster presentations(presenters will be available at their posters to answer questions and discuss their research ideas)
6 p.m.| Remarks by Dean David Wilkes and Dr. Steven Wartman (Brodie Awardee)
Thursday, Feb. 28
Innovations in Medical Education Presentations (click here to register)
noon – 1 p.m.
G1/G2 Pinn Hall Conference Center
Lunch will be available. Presentation details:
An Evidence-Based, Fellow-Driven Bundle to Improve Professional Satisfaction & Wellness, presented by Sean Callahan, Kyle Enfield, Cheryl Etelvari, Jeff Sturek, Ryan Richard (presenter), Sarah Kilbourne, and Eric Davis
Teaching Child Development in Medical School: Child Development Panel, presented by Rebecca J. Scharf (presenter)Mary Kate Worden, Valentina J. Intagliata, and Laurie Archbald-Pannone
Infographics: A Novel Tool in Medical Education, presented by Joseph Mort, Joanna Odenthal (presenters), and Neeral L. Shah
A competition-based multimodal approach to improving routine laboratory utilization among residents, presented by Stephen Clark, Samir Panvelker, Garret Rhodes, George Hoke, and Andrew Parsons (presenter)
If you have questions about the week's events, please contact Ashley Ayers, Manager for Faculty Development Programs, at 924.8497 or by emailing her at ala5t@virginia.edu.
R.J. Canterbury, MD, MS, DLFAPA
Wilford W. Spradlin Professor
Senior Associate Dean for Education
Filed Under: Education