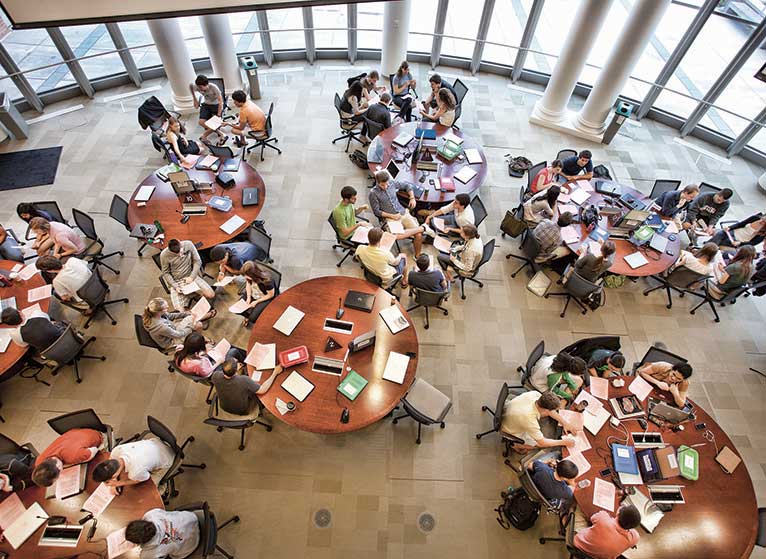 We're rapidly approaching Medical Education Week, which is our annual celebration of the scholarship of our faculty, house staff, and students in the areas of education research and innovation.
I look forward to the medical education research presentations (March 2 & 3), the week's reception, and the lecture by this year's Brodie Scholar, Arno Kumagai, MD, from the Department of Medicine at the University of Toronto, (March 4). Dr. Kumagai's lecture, "Teaching and Learning for Social Justice: We Make the Road While Walking," sounds fascinating and timely. I enjoy taking a break from my regular work and walking down to the Health Sciences Library to see the posters that are on display all week. These are always impressive. Additionally, there is another learning opportunity when the library hosts Visualizing Information and Data in 20/20 Day (March 5), aka Viz Day.
When asked what they love about Medical Education Week, this is what your colleagues had to say:
"This week provides an opportunity for us to highlight and honor all the exceptional work our educators are doing at UVA. We will be having one lunch conference with oral presentations from the highest-rated abstracts from this year and the following day hearing from those who were the highest rated from last year. The Wednesday evening poster symposium is a time we can come together as an educational community and meet all the people involved in research — and hopefully generate ideas for other potential projects and collaborations."
—Neeral Shah, MD, Associate Professor of Medicine; Chair, Medical Education Week Planning Committee; Chair, Steering Committee for Academy for Excellence in Education Transition
"Medical Education Week brings together members of our community to learn from each other and celebrate the innovative work being done at UVA to advance teaching and learning. Presenters share their scholarly work in education and engage colleagues in collaborative conversations about the novel interventions and original research they have done. Events throughout the week recognize the importance of this work and the impact that it has had ​on teachers and learners at the School of Medicine."
— Maryellen Gusic, MD, Senior Advisor for Educational Affairs, Professor of Medical Education and Pediatrics
I hope you will join me in celebrating (and learning from) our colleagues and students. Dates, times, registration links, and other details for Medical Education Week can be found here. If you have questions about the week's events, please contact Ashley Ayers, Manager for Faculty Development Programs, at 924.8497 or by emailing her at ala5t@virginia.edu. To learn more about Viz Day, click here.
R.J. Canterbury, MD, MS, DLFAPA
Wilford W. Spradlin Professor
Senior Associate Dean for Education