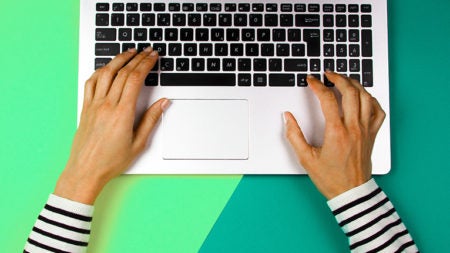 A new webinar series of six 90-minute, live classes to assist investigators in preparing and submitting a successful National Institutes of Health (NIH) grant proposal will be available in February and March. Thereafter it will be available as on-demand offerings for the next year. ResearchNet and iTHRIV (integrated Translational Health Research Institute of Virginia) will be reserving rooms for group viewing of the live sessions.
Sessions will cover developing proposals, crafting robust specific aims, writing a strong research strategy section, preparing budget and other administrative components, responding to reviews, and learning about transitions and renewals. With this training, our researchers will be better prepared for success in securing competitive NIH grant funding.
As a joint training opportunity provided by iTHRIV and ResearchNet, these sessions are free to individual researchers. Going forward, we will gather metrics about participation to help inform planning future training opportunities.
Sessions will be led by M.S. (Peg) AtKisson, PhD, a highly acclaimed public speaker with a track record of helping faculty improve their competitiveness for funding and proposal development expert. A contract grant writer, she has worked with a many universities and health systems and has had success in helping a number of them secure Clinical Translational Science Awards.
Space is limited. Click here for details about the sessions. To register contact Becca Latimer, PhD (rtl6m@virginia.edu). If you have questions about the series, please contact Dr. Latimer or Sandra Burks (sgb2c@virginia.edu)
Margaret A. Shupnik, PhD
Gerald D. Aurbach Professor of Endocrinology
Senior Associate Dean for Research
Filed Under: Research