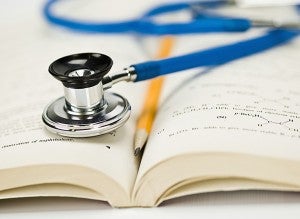 I am happy to report that the University of Virginia School of Medicine recently received notification from the Liaison Committee on Medical Education (LCME) stating that we are fully compliant with all 12 LCME standards and all 93 elements comprising those standards. Thank you to the 200+ team members who worked so hard in preparing for the LCME site visit in Oct. 2014, and during the past year as we followed up on the few items for which we were cited.
The LCME will continue to monitor our progress in two areas: faculty diversity and the preparation of residents as teachers. Both of these are mission critical goals and a high priority for Dean Wilkes and our school. The Dean's Office will be posting more detail about our efforts to improve these areas in the coming weeks and months. (So check back often!)
Our next status report is due Dec. 2016. Our goals and accomplishments have always exceeded mere compliance and we will continue to work in the spirit of continuous quality improvement to provide our students with excellence in education and training. Our next full survey visit will be in 2022-2023, and we will be ready for it!
R.J. Canterbury, MD
Senior Associate Dean for Education
Wilford W. Spradlin Professor