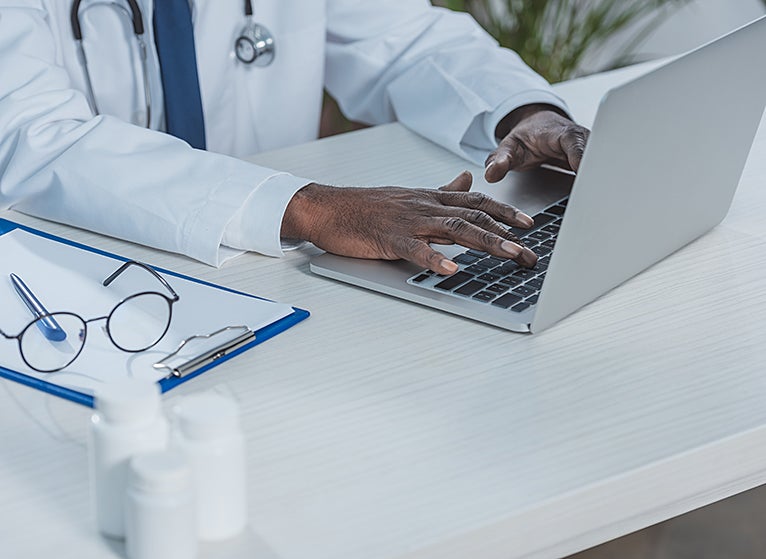 Boosting our U.S. News and World Report rankings is an important priority, and we are calling on physicians to speak up on our behalf.
Growing up, we're told that we should not concern ourselves with how others think of us, that you should "be yourself." I'm sure your parents told you something similar. While it is good advice not to let others define who you are, reputation matters in the real world, especially in medicine.
Each year, U.S. News and World Report releases its "Best Hospitals" and "Best Children's Hospitals" lists to help patients and caregivers find the best medical facilities for themselves and their families. A significant factor in these rankings is reputation, as determined by a survey of board-certified physicians in each of 16 adult specialties and 10 pediatric specialties ranked by U.S. News and World Report.
Please "Speak" for Us
If we are to "be ourselves" — it helps to remember who we are. UVA Medical Center and UVA Children's have consistently been recognized as having both nationally ranked and high-performing specialties. This year, U.S. News ranked the UVA Medical Center as the #1 hospital in Virginia for the fifth consecutive year, and UVA Children's had five nationally ranked specialties. UVA was also recognized as a "High Performer" in Cancer, Gastroenterology and GI Surgery, Nephrology, Orthopedics, Pulmonology and Lung Surgery, and Urology in 2020.
That's who we are.
Join Doximity to Participate in the Next Survey
I wish the saying "our reputation speaks for itself" were 100% true. We need our providers to speak for us, too, because reputation matters. We want everyone to know who we are. U.S. News will send a survey invitation by email to all physicians who are Doximity members on Nov. 1. and are board certified in one of the specialties included in the rankings. (If you're not familiar with Doximity, it is the largest secure medical network with over a million verified members, enabling collaboration across specialties and every major medical center.) I encourage you to register with Doximity, take part in the survey, and share your valuable perspective.
Become a Doximity member to participate in the survey, and register as soon as possible. It may take the site several days to verify your profile. Here is how to establish your profile:
Visit doximity.com
Enter your first and last name
Click "Find My Profile"
Follow any additional prompts for information
Enter email address and create a password
Select "Complete Registration"
Begin the verification process and complete any fields as prompted
Once verified, you will have full Doximity access and be able to send secure messages and faxes
Verified Doximity members as of Nov. 1 will receive an email in early 2021 inviting them to participate in the U.S. News survey.
Thank you in advance.
David S. Wilkes, MD
Dean, UVA School of Medicine
James Carroll Flippin Professor of Medical Science
Filed Under: Faculty