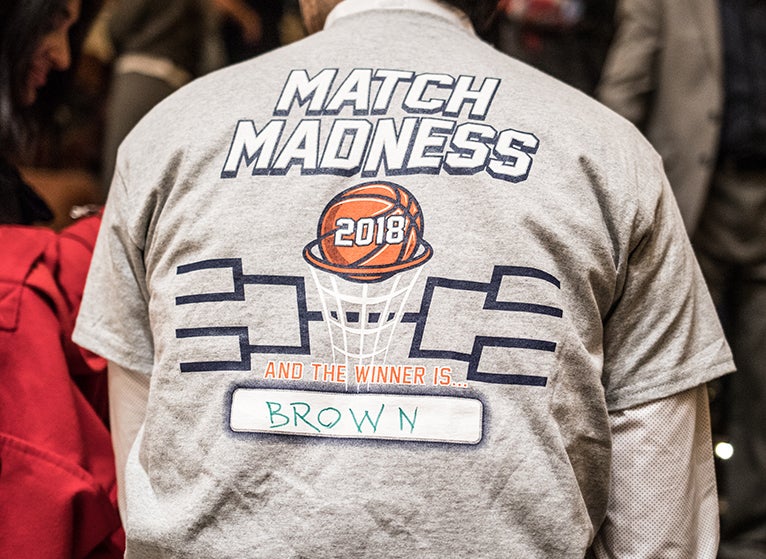 On Friday, March 16, 154 members of the UVA School of Medicine's Class of 2018 opened envelopes and learned where they would be going for additional training as residents.
I am extraordinary proud of this year's class. The below list shows how the residency spots filled out, by specialty:
Anesthesiology | 13
Dermatology | 2
Emergency Medicine | 15
Family Medicine | 10
General Surgery (including premlim) | 11
Internal Medicine | 35
Interventional Radiology | 1
Neurological Surgery | 1
Neurology | 5
Obstetrics and Gynecology (including prelim) | 15
Ophthalmology | 2
Orthopaedics | 4
Otolaryngology | 4
Pathology | 3
Pediatrics | 15
Physical Med/Rehab | 3
Plastic Surgery | 2
Psychiatry | 5
Radiology/Diagnostic | 6
Radiology Oncology | 2
This list represents great matches to top-rated institutions such as Duke, Mass. General, Yale, Stanford, Vanderbilt, UCSF, Cornell, and Johns Hopkins. Thank you to our dedicated faculty and staff for helping these students for the past four years. Your support and encouragement will stay with them throughout their careers.
For me, March is bittersweet. Students I have come to know and care for will be leaving soon; however, watching them grow as learners and physicians over the last few years has been incredibly rewarding. It's also nice to know that 16 of our graduates chose to stay in Charlottesville, doing all or part of their residency program here at the University of Virginia.
Thank you to our colleagues at the Medical Alumni Association for hosting such a fantastic Match Day event. Congratulations to the 154 matched students — we wish you well in all future endeavors.
R.J. Canterbury, MD, MS, DLFAPA
Wilford W. Spradlin Professor
Senior Associate Dean for Education