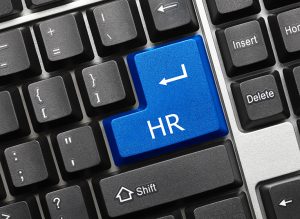 On August 15, the School of Medicine launched One HR, a new structure for human resources-related work in the school. Just as our education, clinical, and research missions focus on a single individual — the patient — One HR's focus is on individual customer service. It is designed to help you.
But how?
Simply put: One HR has created a streamlined, professional HR service that meets the needs of all faculty and staff. It does this by …
Increased quality of Human Resource services. The new structure has HR Professionals and Specialists who have advanced training and a higher-level of access than in the past. The result? You spend less time on HR-related matters while receiving improved, quicker results to your HR needs.
Simplifying services by standardizing roles and processes. Gone are the days of tracking down multiple people with your different HR questions. A single point of contact in your assigned One HR team will be able to coordinate the answers to all of your HR questions and partner with you on your HR needs.
Ultimately reducing the cost of HR services. Previously, 159 School of Medicine employees had varying degrees of HR responsibilities. By removing the unnecessary duplication of work and moving it to those team members whose sole job is HR a lot of time is being freed for many people. And that translates into savings and efficiency.
Meet the Teams
One HR is structured around teams serving departments and centers. They are:
Team 1: Scott Kozuch, Elida Logan, Marcus Hamilton, and Shannon Holmes will serve Biochemistry & Molecular Genetics, Cell Biology, Biomedical Engineering, Microbiology, Molecular Physics & Biophysics, Neuroscience, Pharmacology, the Center for Biomedical Ethics, the Center for Cell Signaling, the Dean's Office, Public Health Sciences, the Center for Public Health Genomics, the Carter Immunology Center, the Karen S. Rheuban Center for Telehealth, executive vice president's office, and the Health Sciences Library.  (Currently, there is one vacant position on this team.)
Team 2: Greg Haskins, Heather Weller, Jamie Hyden, Robin Clatterbuck, and Lisa Mullins will serve Dentistry, Neurology, Otolaryngology – Head & Neck Surgery, Pediatrics, Urology, Anesthesiology, Ophthalmology, Family Medicine, Physical Medicine & Rehabilitation, Dermatology.
Team 3: Nicole Trice, Sally Jackson, Gail Hundley, Megan Seekford, and Alex Joy will serve Internal Medicine, the Berne Cardiovascular Research Center, the Cancer Center, Emergency Medicine, Orthopaedic Surgery, the Center for Research in Reproduction, and the Diabetes Center. (Currently, there is one vacant position on this team.)
Team 4: Christi Maguire, Ashley Opfar, Laura Brown, Nell Harlow-Brooks, and Diana Houchens will serve Psychiatry and Neurobehavioral Sciences, Neurological Surgery, Pathology, Obstetrics & Gynecology, Plastic Surgery, Surgery, Radiology, Radiation Oncology, and the Center for Study of Mind and Human Interaction.
Specialized Services: In addition to the four teams, there is a team of 10 individuals who will provide specialized HR services and support. These service partners will be focused on assisting faculty and staff with benefits, promotion and tenure, employee relations, recruitment, and learning and development.
How does One HR fit into the University's Ufirst announcement?
One HR aligns directly with Ufirst. The Health System and the University have a shared goal to transform how UVA provides its HR services, creating an HR experience that puts the focus on the customer. Both projects return time to non-HR team members, allowing them to focus on other things, making it simple to get workforce needs met without having to navigate myriad complex systems.
One HR launched in August 2016, while Ufirst is expected to be fully implemented in fiscal year 2018, and they dovetail nicely. Ufirst is a longer-term, more complex project, spanning three separate employers within the University — UPG, Medical Center, and the Academic Division. One HR is a Lean project, focused on streamlining work primarily on the academic side, working within the constraints of current policy and technology, but fundamentally transforming process and roles to eliminate waste and put service empowerment on the front line.
How Will It Affect Me?
Since the start, One HR has standardized 120 processes, and reduced turnaround times on certain HR actions from two weeks to less than 48 hours, reduced the number of people touching standard HR transactions from 3 or 4 people, to just one HR professional, and refined the work of 159 people, redistributing it to dedicated professionals.
All of that is to say: The behind-the-scenes work on One HR has created a service structure that will deliver your HR needs better and faster.
There will be a One HR Open House on Wednesday, October 12, 1-3 p.m., in McKim Hall Room 1023, the BIMS Education Center. Keep an eye on your email for further details on this event.
If you have questions about One HR, please contact Jenn Oliver, Director of Human Resources, School of Medicine at jmo8n@virginia.edu.
Sincerely,
Anne Kromkowski
Associate Dean for Finance and Administration
University of Virginia, School of Medicine
Filed Under: Operations