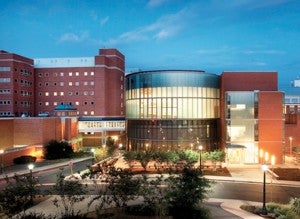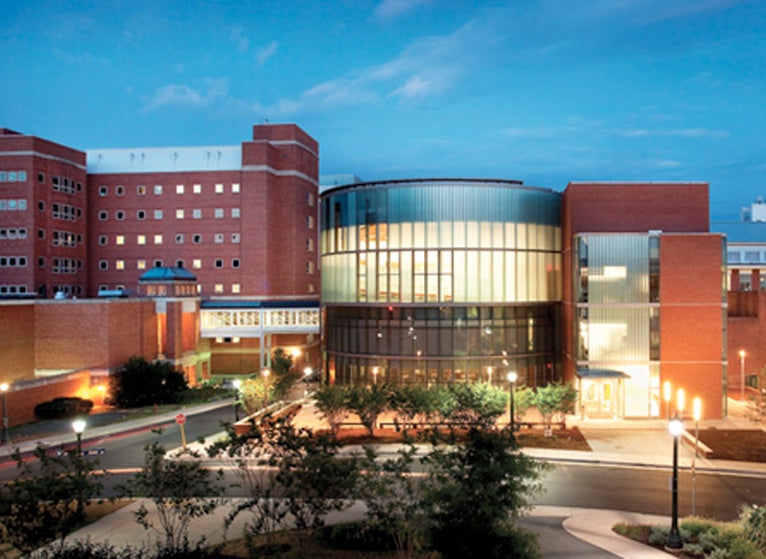 Opening Comments from the Dean
Dean Wilkes recognized some noteworthy accomplishments that impact the entire Health System.

US News & World Report identified UVA as the number 1 hospital in Virginia for the second year in a row. Along with this, six specialties were included in the Top 50: Cancer (30); Ear, Nose & Throat (32); Orthopedics (33); Urology (35); Diabetes & Endocrinology (44); and Cardiology & Heart Surgery (50). Also, Gastroenterology & GI Surgery, Nephrology, Neurology & Neurosurgery, and Pulmonology were identified as "Top Performers."
UVA has achieved Comprehensive Stroke Center status, one of only three institutions in Virginia to have earned this status.
The SOM saw a 42% increase in the number of women professors over two years. For the first time, the SOM is at the national average for women professors.
Dean Wilkes welcomed three new department chairs:

Martha A. Zeiger, MD – Surgery
Stephen S. Park, MD – Otolaryngology-Head & Neck Surgery
Susan M. Pollart, MD – Family Medicine (Interim)
On the occasion of his second anniversary at UVA, Dean Wilkes reviewed his priorities:

Execute development of the Inova/UVA Genomics Institute.
Develop the regional medical school campus at Inova for 3rd and 4th year medical students.
Continue aggressive investment in research and faculty recruitment.
Increase our NIH portfolio to $150 million by 2020.
Health System Financial Overview
Douglas Lischke, Chief Accounting Officer
Mr. Lischke provided an unaudited review of the FY17 consolidated Health System financials.
Draft Policy: Standards for Laboratory and Computational Space Use
Margaret A. Shupnik, PhD
Dr. Shupnik invited comments and feedback regarding this policy, which was distributed to chairs and directors in advance of the meeting. She thanked the Research Space Committee (composed of David Brautigan, PhD; Douglas DeSimone, PhD; Myla Goldman, MD; Russ Manley; Wladek Minor, PhD; James Nataro, MD, PhD, MBA; and Stephen Rich, PhD) for their year-long efforts developing the draft policy.
The committee, which is advisory to the dean, will oversee space reassignment and requests for additional space. Initially the committee is reviewing laboratory and computational space with metrics for clinical space to be developed later.
The SOM's facilities team will conduct periodic assessments. It is recognized that:
space allocations are not permanent;
chairs and center directors are responsible for stewardship and will manage space in alignment with the policy; they will manage the space as a whole, including strategic decisions and decisions regarding individual assignments;
space reallocation agreements between units require dean's office approval; and
vacant space will be reassigned.
Based on an external engineering report, the committee agreed on the following standards:
Grade A space – $500/SF
Grade B space – $400/SF
Grade C space – $300/SF
(Definitions of graded space have been sent to chairs, directors, and administrators and will be posted on the Office for Research website after the policy has been approved.)
A Research Investigator within a team of 6 FTEs and meeting the standards will be assigned approximately 1,270 SF lab space.
The policy will be phased in according to the quality of space. All space is subject to the defined metrics, which are based on a 3-year rolling average. Departments verify their space annually.
Summary statement – August 11-12 events
Dean David S. Wilkes
Dean Wilkes observed that some consider Charlottesville has been "branded" based on the August events. He reminded everyone that we will not be defined by external events that we have no control over, and that we should be proud of who we are and the excellent results of our work.
Filed Under: Faculty, Operations, Research