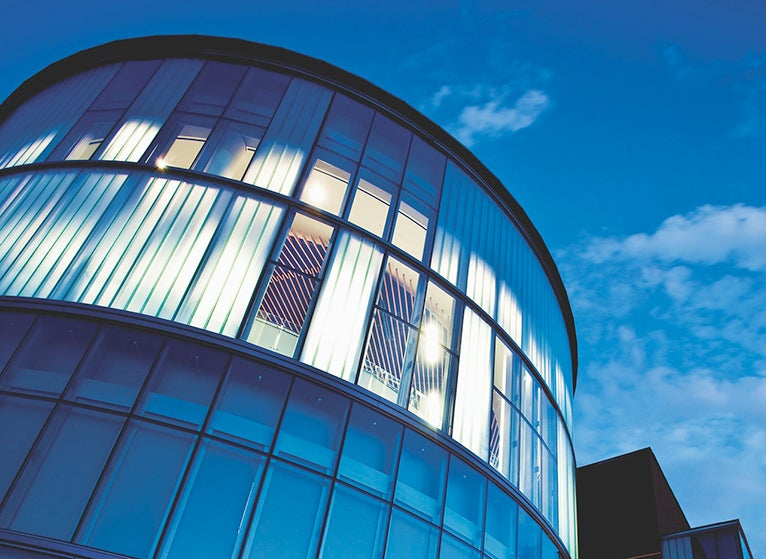 The School of Medicine's Medical Advisory Committee (MAC) met on Sept. 11, 2018, 4-5 p.m., in the Medical Education Building's Learning Studio. Here are highlights from that meeting:
Opening Comments
David S. Wilkes, MD
Dr. Wilkes recognized Dr. Frederick G. Hayden for his study showing that a single dose of a new influenza drug can shorten the duration of this illness. This has the strong potential for changing how influenza is treated. 
Dean Wilkes noted that the department/center annual reviews have begun. The goal-setting process will be different this year — there will be both institutional goals determined by the dean's office and department goals that the chairs/directors have identified. At the end of the process, these goals will be documented and distributed to each chair/director. 
StandPoint Survey
Susan M. Pollart, MD
"Senior Associate Dean for Faculty Affairs and Faculty Development
"The StandPoint Survey (formerly called the Faculty Forward Engagement Survey) will be open from October 2 through November 9. The survey includes custom questions that look at professionalism and unprofessional behavior and how to respond to it. Other questions will link to the recent Press Ganey survey taken by clinical faculty. Press Ganey focused on clinical services whereas StandPoint looks across all missions 
Department results and review of the dashboards will take place January 16-29, 2019. The chairs will meet with AAMC StandPoint leaders on January 30 from 7-9 AM. One of the institutional goals (as mentioned by Dean Wilkes in his opening comments) will be participation in the survey and responding to department-specific results. 
Health System Logo
Trish Cluff
Chief Strategic Relations and Marketing Officer
Ms. Cluff explained that the University has changed all brand standards (e.g., logo, colors, fonts) and, as a result, we must update all branded materials (signage, letterhead, etc.) in the Health System. The group provided feedback on two versions of the logo, and the Dean acknowledged consensus on one. 
The new Health System brand standards will be implemented in January 2019. 
Email and Records Management
Caroline J. Walters, CRM
University Records Officer
Ms. Walters gave an overview of the policy that requires us to comply with the Virginia Public Records Act for retention and disposition of public records. Both electronic and physical records must be stored in compliance with policy standards (and Ms. Walters noted that Fontana Foods and Charlottesville U-Store It are not compliant storage facilities). Before destroying records, a Certificate of Records Destruction (RM3 Form) must be completed to document approval and document destruction. 
The Act requires that records be retained for a specific period of time according to the type of record. Prior to destroying the records, confirm that the Records Officer has given approval and that there are no pending audit, legal, FOIA, or other issues. Records should be destroyed within 12 months of the expired retention period or within 6 months if the records contain personally identifiable information. 
Email retention is managed by its content and is destroyed when the reference value ends and the other conditions (e.g., time period) for destruction are met. Historical correspondence of deans, VPs, CEO is transferred to the designated archival repository and all other is destroyed after five years. The correspondence of department/unit heads is destroyed after three years and, for all other employees, after two years. Correspondence related to general office operations can be destroyed when the administrative value ends 
The Records Management office can answer questions, providing training and consultation, evaluate storage solutions, and provide other related services. More information is at www.virginia.edu/recordsmanagement, or you can direct questions to records@virginia.edu. 
The next meeting will be Tuesday, October 9, 2018, in the MEB Learning Studio.
Filed Under: Faculty, Operations