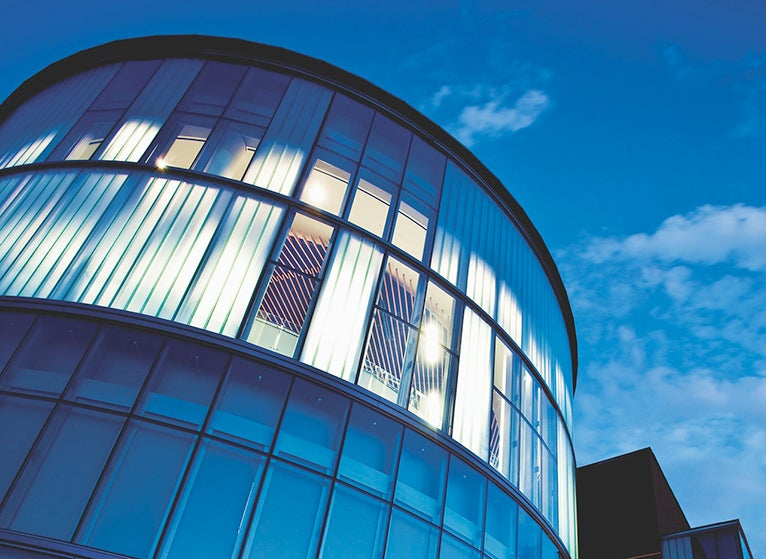 The School of Medicine's Medical Advisory Committee (MAC) met on Oct. 9, 2018, 4-5 p.m., in the Medical Education Building's Learning Studio. Here are highlights from that meeting:
Opening Comments
David S. Wilkes, MD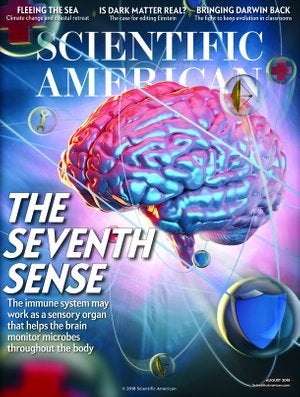 Dr. Wilkes announced that Dr. Li Li is the incoming chair of the Department of Family Medicine. Dr. Li, who comes to us from Case Comprehensive Cancer Center, has research interests in cancer, molecular/genetic epidemiology, and disease prevention. He will start January 1, 2019. Dr. Wilkes thanked Dr. Susan Pollart for serving as interim chair while she continued to carry out her responsibilities as Senior Associate Dean for Faculty Affairs and Faculty Development. 
Dr. Jonathan Kipnis' article, "The Seventh Sense," regarding his discovery that the immune system is crucial to the brain's functioning, was featured on the August 2018 cover of Scientific American. Dr. Kipnis received an ovation from his colleagues for being recognized with an NIH Director's Pioneer Award. 
StandPoint Survey
Susan M. Pollart, MD
Senior Associate Dean for Faculty Affairs and Faculty Development
At the end of the first week that the StandPoint Survey was open, the response rate was 20%, surpassing the AAMC week one average response of 16%. Dr. Pollart thanked the chairs for encouraging their faculty to participate. The survey will be open through November 9. 
Dr. Pollart stated that department chairs will have three institutional goals and one departmental aspirational goal as an outcome of the department annual reviews. One of the institutional goals is the chair's encouragement of faculty participation in the survey and development of a robust action plan based on the survey results. 
Health System Board Update
A. Bobby Chhabra, MD Chair, Department of Orthopaedic Surgery
Dr. Chhabra shared highlights from the September 2018 HSB meeting. The meeting was shortened considerably due to weather concerns, so the only topics to review were the year-end HS financials and results from the physician engagement survey. The results provide a baseline that will inform future surveys. 
Highlighting New Faculty
Anindya Dutta, PhD
Chair, Biochemistry & Molecular Genetics
Dr. Dutta provided an introduction to Hao Jiang, PhD, and Golam Mohi, PhD, both of whom are recent recruits in the area of cancer research. 
Dr. Jiang's research interest is on the MLL complex in hematologic malignancies and differentiation. His research has shown that AKAP95 forming liquid condensates with appropriate dynamics is important for gene regulation and tumorigenesis. This offers an unconventional opportunity for cancer treatment by perturbing the material state of protein droplets. He comes from the University of Alabama at Birmingham School of Medicine. He brings to UVA an R01 and Scholar Awards from the Leukemia & Lymphoma Society, American Cancer Society, and American Society of Hematology. 
Dr. Mohi's research interests are in hematopoietic stem cell biology, cell signaling, and cancer, with a major focus on myeloproliferative neoplasms and breast cancer. He works on the JAK-STAT signal transducing pathway and on several tyrosing protein phosphatases important for these disorders. He comes from SUNY Upstate Medical University and brings an R01, two R21s, a Scholar Award from the Leukemia & Lymphoma Society, and a Worldwide Cancer Research Award. 
Both recruits stated that the opportunity to collaborate with our outstanding faculty, particularly John Bushweller, PhD, and the multiple BMG faculty members interested in epigenetics and cancer was a factor in their decision to come to UVA. 
Highlighting New Faculty
James P. Nataro, MD, PhD, MBA
Chair, Pediatrics
In the last two years, Dr. Nataro recruited two physician-scientists into the Division of Hematology & Oncology to work with the core of excellent clinicians focused on patient care. Brian Belyea, MD, a member of the Child Health Research Center, is investigating cell type that lead to leukemia and works closely with Ariel Gomez, MD, and Maria Luisa Sequeira-Lopez, MD. The division was further enhanced with the recruitment of Daniel "Trey" Lee, MD, from the National Cancer Institute. He works with CAR T-cell therapy to battle treatment-resistant leukemia in children and also has been the first to use CAR T-cell therapy for pediatric brain cancer. 
Dr. Nataro has just recruited Michael Engel, MD, PhD, who will start November 1 as the division chief for Hematology & Oncology. His research focuses on the use of small molecules to repair the GFI1-LSD axis in T-cell acute lymphoblastic leukemia, and he will have collaborations with Biochemistry. 
In 2016, Dr. Nataro recruited Sean Moore, MD, as a strategic hire into the Division of Gastroenterology & Nutrition. Dr. Moore's major research interest is the influence of the intestinal microbiota in environmental enteropathy. His investigation into the use of intestinal organoids to understand diurnal variation in gut function is funded by the NIH, and he has Gates Foundation support to study gender differences in the response to under-nutrition. 
Sana Syed, MD, MS, was recruited from Harvard to join Dr. Moore's research team. Dr. Syed very quickly acquired funding from the Gates Foundation, an NIH K award, and an iTHRIV award. Dr. Syed uses Big Data to understand the histopathologic features of environmental enteropathy among children in developing countries. She is a member of the Center for Global Health and holds an adjunct faculty appointment in the Department of Pediatrics and Child Health at the Aga Khan University in Karachi, Pakistan. 
Patricio Ray, MD, is a strategic hire who joins the Division of Nephrology on November 1. Coming from Children's National Health System, he brings five R01s to fund his work in HIV nephropathy. His group has developed new biomarkers and permeability assays to follow the outcome of HIV nephropathy, hemolytic uremic syndrome, and acute kidney injury in critically ill children or newborns with hypoxic ischemic encephalopathy. His interest in the unique susceptibility of African individuals to HIV nephropathy fits well with the focus of the Global Genomics and Bioinformatics Research Institute in Fairfax, where he will have a lab. 
Dr. Ray joins three other R01-funded pediatric nephrologists (R. Ariel Gomez, MD; Maria Luisa Sequeira-Lopez, MD; and Jennifer Charlton, MD) in the Child Health Research Center, making the center the largest pediatric nephrology research center in the world. 
The next meeting will be Tuesday, November 13, 2018, in the MEB Learning Studio.