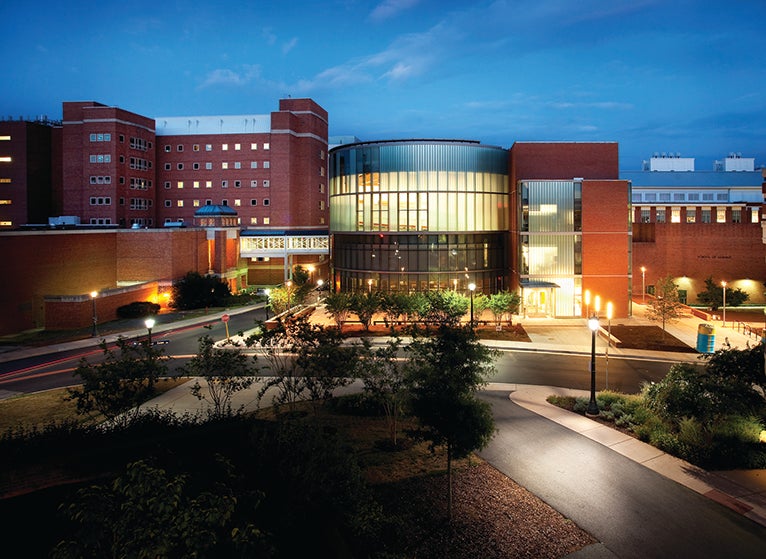 The School of Medicine's Medical Advisory Committee (MAC) met on October 8, 2019, 4-5 p.m., in the Medical Education Building studio. Here are highlights from that meeting:
Opening Comments
Chris Ghaemmaghami, MD
Sr. Associate Dean for Clinical Affairs, CMO, Acting CEO
Dr. Ghaemmaghami introduced Kirsten Greene, MD, and welcomed her as the new chair of the Department of Urology. He noted that Patrick Grant, PhD, is the new Associate Dean for Graduate and Medical Scientist Training Programs. 
The General Faculty Meeting will be Thursday, October 17, in the Medical Education Building Auditorium with overflow seating in the Learning Studio. Both President Ryan and Provost Magill will address the faculty. 
Dr. Ghaemmaghami gave an update on billing and collections. An active working group has been in place to enact the changes announced earlier and the group is now moving to operational work and process improvement. 
Research Updates
Margaret A. Shupnik, PhD
Sr. Associate Dean for Research
Strategic Investment Funds (SIF) will come available throughout the year, and guidelines and application processes will be forthcoming. The president and the provost will decide which SIF projects will be funded. The bicentennial professorships and student access and scholarships continue to be high priorities. Some funds for research projects will be available. Projects that are funded will be multi-disciplinary, include multiple faculty, and tied to the four big goals of the University's strategic plan. 
A recent UVA Today article highlighted the success of research at our institution. UVA's funding topped $412 million, the highest level ever. With more than $226 million from all sources, the SOM contributed approximately 55% of research funding. Congratulations to our faculty who have been focused on submissions, larger and collaborative projects, and diversification of funding that includes working with industry. 
Improving Clinic Throughput and the No-Show Rate
Arturo Saavedra, MD, PhD, MBA
Chair of Dermatology
Dr. Saavedra stated that the length of time to the first appointment is an indicator of the probability of a no-show. This varies according to the specialty. Pilots are underway to test ways to mitigate this problem. One pilot method is to create spots that are closed until Monday and then work patients into that week's newly opened times. Another method is to send text reminders and have patients text back a confirmation. A third method is to use the Epic predictor to estimate no-shows and then over-book selectively. 
At 8.9%, the cost of no-shows is significant. Pediatrics hired someone to rebook the open appointments and experienced a tenfold recovery of the expense. 
The first pilot for using virtual scribes is being completed. Virtual scribes cost less than an in-person scribe and allow the physician to focus on the patient without having another person in the room. They do require training to be most effective, but they are efficient and their use leads to more successful use of future applications, such as Hey Epic. 
Health System Board Update
A. Bobby Chhabra, MD
Chair, Department of Orthopaedic Surgery 
Dr. Chhabra provided an overview of the September Health System Board (HSB) public meeting. The Inova Regional Campus was discussed, noting that decanal leadership and faculty appointments are in process. The inaugural class has been recruited and matriculated, and all instructional and student support services are being reproduced at Inova. 
The General Assembly directed UVA to convene a group to create the Hampton Roads Biomedical Consortium. The group has hired a consultant to gather data and information to assist in determining the areas of focus and to help the parties write a plan, which is due by December. 
The HSB reviewed the year-end financial statements and discussed physician burnout and best practices that may mitigate it. 
The next meeting will be Tuesday, November 12, 2019, in the MEB Learning Studio. 
Filed Under: Clinical, Faculty, Operations, Research