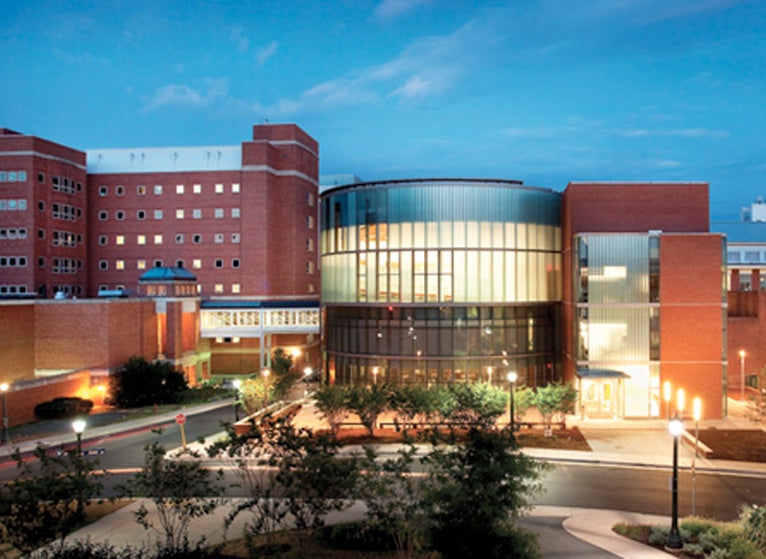 The School of Medicine's Medical Advisory Committee (MAC) met on May 8, 2018, 4-5 p.m., in the Biomedical Sciences classroom. Here are highlights from that meeting:
StandPoint Survey
Susan Pollart, MD, Senior Associate Dean for Faculty Affairs and Faculty Development
In 2015, the SOM had an outstanding 74% response rate to the AAMC Faculty Forward survey. (The survey is now known as StandPoint.) The survey indicated a number of things the faculty wanted from the Dean's office:

more transparency regarding SOM finances;
more communication from the dean's office about the medical school;
more opportunity for participation in SOM governance; and
improvement in retaining high quality faculty members.

Actions were taken at the dean's office in follow up to these data.

In the areas of communication and governance, Dean Wilkes engaged the SOM faculty senators in regular governance discussions, a department annual review programs was implemented, the Junior Faculty Development Program was launched, and new channels of communication were established (e.g., Dean's Office Blog, social media, senior leadership attendance at department faculty meetings.).
Among the actions in the area of diversity, equity, and inclusion were the appointments of diversity facilitators and development of diversity plans in every department, sharing of best practices, and system-wide unconscious bias training.
To help bring transparency to SOM finances, the Financial Advisory Committee was created, the dean and CMO discussed finances in department faculty meetings, and departments received monthly consolidated financial reports.
3 Cavaliers Program
Melur Ramasubramanian, PhD, Vice President for Research
Ram gave an overview of the "3 Cavs," a pilot program to stimulate new ideas and cross-discipline and cross-school collaborations. It is designed to minimize bureaucracy and maximize flexibility.
Research trios are formed by three faculty members who wish to collaborate on a new idea. The trio must cross at least two disparate disciplines located in different units or schools. A faculty expertise database will help researchers find collaborators.
Each member of the trio receives a "token" for $20,000, which provides the trio with a total of $60,000 in seed funds. At least 50% of each project must support a trainee who works with the researcher. The remaining funds may be used for non-salary items to support the project. The funds may not be used to pay faculty salaries. Mini-trios, with $5,000 tokens (total of $15,000) are also possible.
Projects are for one year. They are semi-randomly selected without peer review, and funding is provided immediately.
SOM full-time tenured and tenure-eligible faculty will be eligible to receive a token. The SOM funds one-third of the expense for each token and the VPR funds two-thirds.
The VPR's office is still building the website with an anticipated go-live date in early July and a submission deadline in September. The SOM will send additional details at go-live.
Additional information, a brochure, and FAQs are on the VPR website.
2018 General Assembly Session
Federal Legislative and Regulatory Issues
Carol Craig, Government Relations Specialist
Lynne Boyle, Federal Relations Professional
The Health System Office of State and Federal Government Relations ("Government Relations"), headed by Sally Barber, works with Health System leadership to establish legislative and regulatory priorities. It coordinates with the academic division on state and federal issues, maintains relations with government officials, and serves as a resource to leadership, faculty, and staff for state and federal governmental matters.
Karen Rheuban, MD, is the SOM liaison to Government Relations.
Key legislation of the 2018 General Assembly session included:

Nurse Practitioner Pathway to Independent Practice (HB 793)
Medicaid expansion
Certificate of Public Need
Opioid/substance abuse
Termination of Medically/Ethically Inappropriate Care (HB 226/SB 222)

Health System priorities at the federal level include:

Health Resources and Services Administration's (HRSA) 340B drug discount program
Medicare and Medicaid hospital and physician payments
Funding for the National Institutes of Health
Student loan programs
Regulatory relief for hospitals
Opioid abuse

State and Federal Dashboards of laws, regulations, and other activities being tracked are posted on the website,
Filed Under: Faculty, Operations, Research