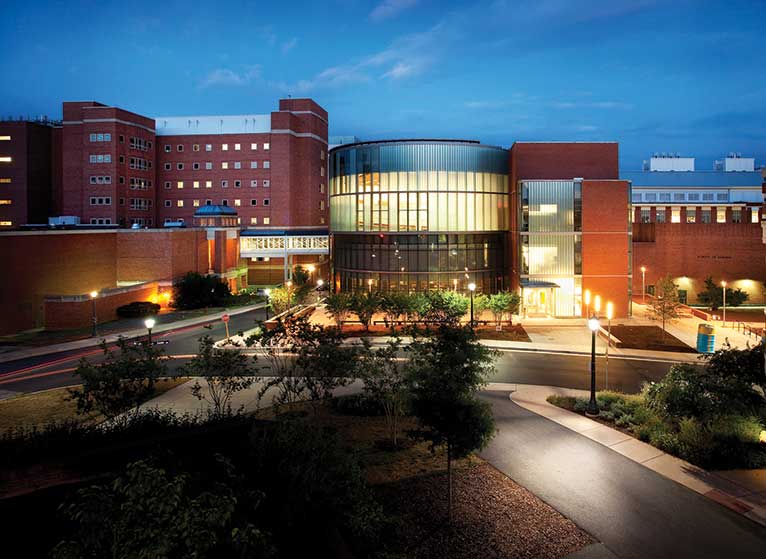 Opening Comments from the Dean
David S. Wilkes, MD
Dean Wilkes highlighted three individuals who received distinguished recognition:

B. Cameron Webb, MD, JD, Assistant Professor of Medicine and Public Health Sciences, was recognized by the Congressional Black Caucus and the National Minority Quality Forum as one of the "40 Under 40 Leaders in Minority Health."
Pamela Sutton-Wallace, Medical Center CEO, was among the "Top 25 Minority Executives in Healthcare 2018" identified by Modern Healthcare.
Richard Baylis, MD/PhD student in Gary Owens' lab, is among 600 students worldwide selected to attend the 68th Lindau Nobel Laureate Meeting. He will have the opportunity to meet and talk science with 43 Nobel Laureates.

IT Security Upgrade

The recent upgrade was made with the primary purpose of addressing urgent needs to ensure patient data is safe. This has brought about some unintended outcomes, such as variable access to programs and files resulting in work-arounds. The dean reminded people that Health System shared drives (e.g., "Y") can be used for sharing or storing information, including PHI. Non-confidential information can be shared via UVA Box or Collab. Call the Help Desk at 434.924.5334 if you are having trouble accessing programs or files. We will have another update at the April MAC.
Funding Analysis/NIH Rankings
Margaret A. Shupnik, PhD
Dr. Shupnik showed a chart of funding over a 10-year period and noted that total funding is up and we are diversifying our portfolio. There has been a big increase in successful non-modular grants.
The NIH ranking contains all awards – new, renewed, non-competitive continuations, and supplements of all types of awards. It includes all subcontracts if the PI is at UVA and does not include NIH subcontracts received from other institutions.
There is considerable volatility of dollars awarded among the rankings of 35-45 and one grant has the potential to bring about an increase or a decrease in the rankings.
Dr. Shupnik's analysis shows that we have many fewer P and U grants than other institutions and this appears to be the primary factor in our ranking not being higher. These awards enable scientists to do the kind of work that one person cannot do alone, and they bring more than funds – they also bring impact and status within the scientific community and provide infrastructure and administrative support.
Resources are available – ResearchNet, the Conafay Group – at the institutional level, in addition to department resources such as pre-submission grant review. ResearchNet can provide some shared SOM/VPR support for complicated team/center proposal submissions.
NIH rankings information is at http://www.brimr.org/NIH_Awards/NIH_Awards.htm.
On the Path to Academic Success

Susan M. Pollart, MD
Annual reviews, which are required for every faculty member, are especially important for faculty at the end of their first three years. For tenure eligible faculty members, it is important to realistically assess potential for the first promotion. For tenure ineligible faculty, the appointment after the third year of employment must be for three years. Regardless of tenure eligibility, faculty members not meeting expectations at the end of the third year of employment can be given a one year notice of non-renewal.
Promotion and Tenure

New guidelines provide updated/clarified guidelines regarding criteria for excellence in team science.
Dean Wilkes is sending the SOM P&T Committee's specific recommendations to individual faculty members (promoted on July 1, 2017) who are eligible for further advancement (i.e. tenured associate professors, tenure eligible associate professors, and tenure ineligible associate professors). These recommendations identify areas to recommended focus to help ensure success in their next advancement.
Health System Financial Overview

Douglas Lischke, Chief Accounting Officer

Mr. Lischke provided an update of the consolidated Health System financials.
Health System Board Update
A. Bobby Chhabra, MD

Dr. Chhabra shared highlights from the February 28, 2017, HSB meeting. The HS goals dashboard for FY18 showed strong performance with eight out of twelve indicators green.
The next meeting will be Tuesday, April 10, 2018, in the BIMS Classroom.