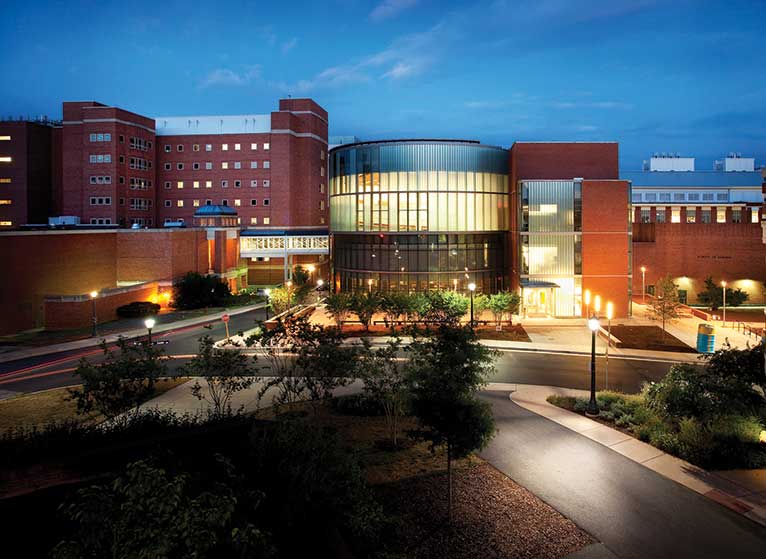 The School of Medicine's Medical Advisory Committee (MAC) met on January 14, 2020, 4-5 p.m., in the Biomedical Sciences (BIMS) classroom. Here are highlights from that meeting:
Opening Comments
David S. Wilkes, MD │ Dean
After first recognizing the UVA Medical Center with "A" status, The Leapfrog Group has also named it as a Top Teaching Hospital for patient safety and quality. Dean Wilkes thanked all practitioners, noting that this is meaningful recognition of the level of care and commitment that physicians and other team members have for our patients. 
The Human Rights Campaign Foundation named the UVA Medical Center as a 2019 Health Equity Leader for its equitable treatment of LGBTQ patients and team members. Great progress has been made in this area — in 2017, the Medical Center's score was 60/100 points possible, and in 2019, the score was a perfect 100/100. 
Becker's Hospital Review again named UVA Orthopaedics to its Top 100 Orthopedics Programs. Congratulations on receiving this recognition for the sixth year in a row. 
Dean Wilkes congratulated Boris Kovatchev, PhD, Director of the Center for Diabetes Technology, on the exciting news that the FDA had approved the "artificial pancreas" that automatically monitors and regulates blood glucose levels. The FDA approval stems from a multicenter clinical trial, published in the New England Journal of Medicine, that found the new artificial pancreas system was more effective than existing treatments at controlling blood glucose levels in people with type 1 diabetes. 
Dean Wilkes announced the appointment of G. Paul Matherne, MD, MBA, as the Interim Senior Associate Dean for Clinical Affairs. Dr. Matherne, who also serves as Interim Chief Medical Officer, is Professor of Pediatrics and holds an Adjunct Professor appointment at the Darden School of Business. 
Support for Faculty Recruiting
Christopher W. Cunningham │ Academic Recruiting Manager
Mr. Cunningham reviewed the timeline, roles and responsibilities, and process for recruiting faculty. His slide deck is posted on the Faculty Affairs Procedures section of the School of Medicine's SharePoint site. 
Update on Billings and Collections
G. Paul Matherne, MD, MBA │Interim Senior Associate Dean-Clinical Affairs
Thus far, over $10 million in billings has been forgiven. The task force is improving the process to reduce the number of lawsuits. Measures include calling any family that is sent a collections letters; and anyone who opted for paperless billing will also get a paper copy to ensure they do not miss a bill. 
 The next meeting will be Tuesday, February 11, 2020, in the BIMS Classroom.
Filed Under: Clinical, Faculty, Featured, Operations, Research