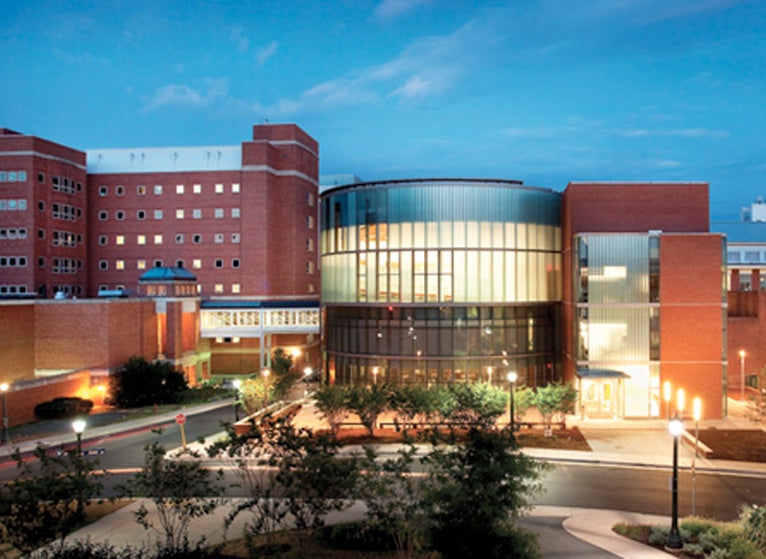 Opening Comments from the Dean
David S. Wilkes, MD
Implications of HR 1, Tax Cut and Jobs Act, on Graduate Student Stipends

Negative impact upon our students, UVA, and nation

College will be less affordable
Discourages participation in higher education
Discourages employer investment in employee learning
Decreases US competitiveness
Brightest minds will go outside of the US to advance

Elimination of Section 117(d) provisions

Devastating to research programs
No longer able to provide tax-free tuition for graduate students

Example: stipend of $24K and tuition waiver of $29K – student's tax bill triples to $4,920

Erodes progress made in developing strong interest in STEM programs

Puts STEM education out of the reach of many students

Our legislators
Themes of Incoming UVA President Ryan

Community: opportunity to interact with and learn from a broadly diverse group of students, faculty, staff
Discovery: new knowledge that solves problems, leads to practical application, and brings new perspective to enduring questions
Service: public universities serve the public, starting with their own states

New Strategic Hire: Ken Walsh, PhD. Professor of CV Medicine and Director, Whitaker CV Institute, at Boston University SOM. Starts January 25, 2018. $.9M year one, $3.5M over five years.
Overview of Equal Opportunity & Civil Rights Policies and Reporting Options
Catherine Spear, AVP Equal Opportunity & Civil Rights
Emily Babb, AVP for Title IX Compliance & Title IX Coordinator
Presentation addressed:

Notice of non-discrimination and equal opportunity
Policy of Sexual and Gender-Based Harassment and Other Forms of Interpersonal Violence (Title IX Policy)
Preventing and Addressing Discrimination and Harassment (PADH Policy) and Preventing and Addressing Retaliation (PAR Policy)
Why reporting is important
How to report prohibited conduct under these policies
How to address prohibited conduct
December Health System Board Update
A. Bobby Chhabra, MD, Chair of Orthopaedic Surgery
Dr. Chhabra shared highlights from the December 6, 2017, HSB meeting. The HS goals dashboard showed notable improvement in solid organ and bone marrow transplants and addition investments by Seed & Venture Funds, moving these two indicators to green. All other categories are yellow.
FY18 first-quarter financial results were shared.
The next meeting will be Tuesday, Jan. 9, 2018, in the BIMS Classroom.
Filed Under: Clinical, Education, Faculty, Operations