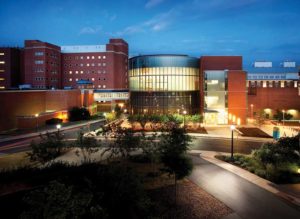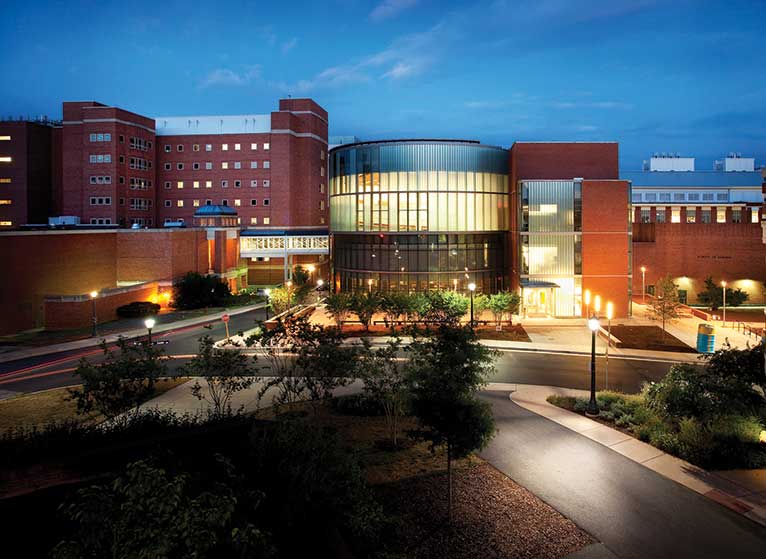 The School of Medicine's Medical Advisory Committee (MAC) met on August 14, 2018, 4-5 p.m., in the Biomedical Sciences classroom. Here are highlights from that meeting:
Opening Comments
Randolph J. Canterbury, MD
Dr. Canterbury began by thanking the physicians, staff, and emergency management teams across the Health System, the University, and the community for their planning and preparations to keep us safe during the weekend.
He then shared highlights from the US News & World Reportrankings. Most notably, the UVA Medical Center was named Virginia's #1 hospital for the third year in a row! Congratulations to all for their contributions toward the excellent care resulting in this recognition!
StandPoint Survey
Susan M. Pollart, MD
Senior Associate Dean for Faculty Affairs and Faculty Development
The StandPoint Survey (formerly called the Faculty Forward Engagement Survey) will be administered this fall over a five-week period in October and November. The first survey highlighted areas of opportunity for the dean's office in governance, explaining finances, communications, and faculty retention. Each department learned of their own areas of opportunity. Action plans were created, and examples can be found on the web here.
Department results and review of the dashboards will take place January 16-29, 2019. The chairs will meet with AAMC StandPoint leaders on January 30 from 7-9 AM.
IT Security Enhancements
Jason C. Belford, Chief Information Security Officer
Erin M. Trost, Information Security Manager
Mr. Belford noted that we are facing increasing cybersecurity threats, and gave the specific example of two Nigerians working out of Malaysia who used a sophisticated phishing scam to steal 1,400 W-2s two years ago. Passwords alone are insufficient and so, like many other organizations, we are moving to two-factor identification for Outlook web and VPN access. It is easy to learn and to use.
Ms. Trost explained that our options for dual authentication were determined to align with federal government requirements for e-prescribing.
The University enabled 2-step authentication for NetBadge login in 2017. It will be required for Outlook web access (OWA) by September 17, for Virtual Private Network (VPN) access by September 30, and for Workday by January 2019.
New ACGME Requirements
Susan Kirk, MD
Designated Institutional Officer and Associate Dean for Graduate Medical Education
The ACGME has issued a statement that it values the strength that arises from a diverse group of residents, fellows, faculty, leaders, and others. Expectations around recruitment and retention mirror those of the LCME. Beginning next year, we will be show that we are tracking diversity GME trainees and faculty by including the percent of underrepresented minorities (URMs) we have recruited. The GME Office has already begun to do that for you, and the clinical chairs all received letters with their percentage of URM faculty and trainees in the spring. Although we will specifically track the percentage of residents and fellows who self-identify as African-American, Latino/Hispanic, Pacific Islander, and Native American, we also strongly support the recruitment of any resident or fellow who helps diversify our programs, including those with diverse gender, sexual identity, country of origin, race, or ethnicity.
After August 2017, we experienced an immediate decline in the number of URM residents and fellows interested in coming to UVA. Of those who did come here, nearly all attended a diversity recruitment program. There will be a number of these again this year.
Dr. Kirk said we will hold our first-ever First Look program on Saturday, September 15th and asked that each chair encourage all of their faculty to attend. Applicants have said they recognize that the URM faculty value diversity and inclusion, and they would like to know that the majority faculty also share these values. One way to demonstrate the commitment to diversity and inclusion is by participating in the First Look and other diversity programs.
The next meeting will be Tuesday, September 11, 2018, in the MED Learning Studio.
Filed Under: Education, Faculty, Operations