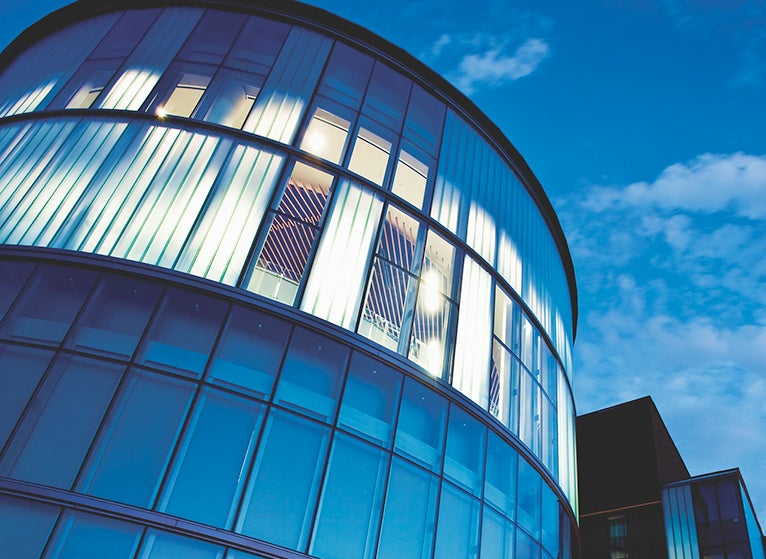 We recently announced two personnel changes in The Office of Grants and Contracts. When Stewart Craig stepped down from his role in that office, Lauren Armstrong stepped up, providing the School and our principal investigators with outstanding continuity of service. Since Stewart's departure, Lauren has been directing the operations of that office, for which we are all extremely grateful.
Lauren was recently appointed to Assistant Director for Operations. She will maintain signatory authority for grant and contract-related transactions, represent the office on research administration-related workgroups across Grounds, and provide day-to-day operational direction and support for office staff. With a focus on customer service and technical knowledge, Lauren will continue to support the growth of the School of Medicine's research portfolio and support faculty researchers in their inspiring endeavors.
With the recent arrival of Steven Lichtenstein as the new Assistant Dean for Research Administration and Director of the Office of Grants & Contracts, we will be evaluating our processes in order to provide the most efficient service for our investigators. Steve will work with leaders within the School of Medicine and across the University of Virginia to implement the strategic research vision and to streamline and improve our work processes. He will also be collaborating with the Offices of the Vice President for Research and UVA Sponsored Programs.
Steve comes to us from Cedars Sinai Medical Center in Los Angeles where he served as Assistant Dean of Sponsored Research Funds Administration. He has over 20 years' experience leading research administration organizations. He has worked at or served as a consultant providing strategic vision and expertise on how to support an overall institutional research mission for a number of institutions across the country, including the Beth Israel Hospital, Tufts University, University of Texas Medical Branch, University of Florida, Kaiser Research Foundation, the University of California at Los Angeles, Berkley, Davis, and San Francisco, and KPMG/BearingPoint/Attain. He has extensive experience with data management software, having served as the National Practice Manager for Oracle's Grants Management group and led multiple PeopleSoft and SAP implementations for various clients. Most recently, he was affiliated with Huron Consultants, working with multiple academic institutions on their grants and contracts processes.
Please join me in congratulating Lauren on her new role and in welcoming Steve to the School of Medicine. I look forward to working with them as a team.
Margaret A. Shupnik, PhD
Gerald D. Aurbach Professor of Endocrinology
Professor of Medicine
Senior Associate Dean for Research
Filed Under: Operations, Research