Dear Colleagues:
Five years! It almost seems like yesterday when I first came to the School of Medicine with hope, ambition, excitement, and possibility for the School. These hopes and ambitions were fulfilled through the many successes and accomplishments that you achieved during my tenure.
Five years ago I was charged to reinvigorate the School by rebuilding the research funding portfolio, innovating in undergraduate medical education, strengthening graduate education, supporting academic success, increasing diversity and inclusion, and implementing standards for administrative overhead structure and expense. I'll share some of the highlights of how we did.
Adapting to COVID-19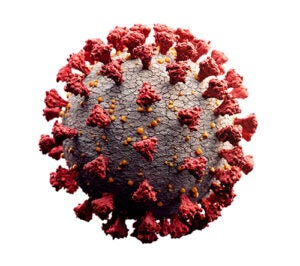 Of course, it is impossible to provide a review without acknowledging the tremendous impact of COVID-19 on all of us. I am proud of how quickly faculty and staff adapted to move education online, transition to the telehealth platform for seeing patients, shut down and then reopen laboratories and train personnel in new ways of conducting our work, and work from home. Many people whose work could not be conducted remotely continued to work on Grounds and adjusted to multiple changes from daily health attestations to revised transportation schedules and new ways of interacting with their colleagues. Faculty and staff in the School of Medicine were subjected to furloughs or salary reductions while maintaining all of our missions.
We have had great success in responding to COVID-19 through the efforts of our faculty and staff. Collaboration among Drs. Christopher Moskaluk, Amy Mathers, and Mindy Poulter led to UVA Health being the first medical center in Virginia to develop an assay to test for COVID-19. The effort was aided by contributions from Dr. Larry Lum whose work in the GMP (Good Manufacturing Practice) facility provided the viral transport medium and many investigators in the School and across Grounds who provided critical reagents and other supplies.
UVA has been active in both NIH-sponsored and investigator-initiated COVID-19 clinical trials, with the first trial (remdesivir) open 10 days after our first COVID admission. Overall, we enrolled 57% of all eligible COVID-19 patient in trials, and with diversity participation that mirrors our community population. I want to congratulate the COVID-19 Research Prioritization Committee and Clinical Research Office for all their work in these efforts.
Despite major upheaval and hardship, you kept your focus on doing the work that was necessary. Thus, patients received care, learners kept up with their education, critical research was maintained, and the daily functions that support our missions kept operations proceeding smoothly. Thank you does not seem sufficient. Nonetheless: Thank you!
Education
In June 2017, the University of Virginia entered into a long-term agreement with Inova Health System Foundation to establish the UVA School of Medicine-Inova Campus in Fairfax. Our first students will start clinical rotations there in the spring of 2021. This is exciting for us and for the students who will experience their rotations in a large urban environment during their third and fourth years of medical school. The School has appointed an associate dean who will serve as the regional campus dean, and, by January 2021, between 600-700 new School of Medicine faculty will have been appointed to teach UVA students at Inova.
In 2019, the SOM began a pilot elective in partnership with Charlottesville's Free Clinic, the International Family Medicine Clinic, the Ryan White Clinic, and Telemedicine. "Patient Student Partnership" lets medical students learn about the issues that confront patients in populations that have difficulty accessing the healthcare system. Students see the patients in clinic and at the patients' homes, they review charts, and they help patients with post-visit matters such as understanding how to get their prescriptions filled and how to take their medicines. Students work with social services, legal aid, and other safety-net organizations. Their effort serves community and societal needs, and helps students understand the impact of social and behavioral determinants of health. The pilot was very successful and is now a standing elective.
The School of Medicine is the national leader in the development of Entrustable Professional Activities (EPA) assessments. An EPA is a skill, such as gathering a history and performing a physical examination, or developing a prioritized differential diagnosis and selecting a work diagnosis following a patient encounter) that faculty entrusted to a trainee to carry out without supervision once adequate competence has been achieved. EPAs are critical tools for assessing readiness for transitions within medical school and to ensure our graduates are prepared to enter residency.
We are entering our sixth year of no tuition increase. This has been an effective recruitment tool and has helped our students plan their expenses during the four years of medical school. Philanthropic efforts, especially from our alums via the Medical Alumni Association, and careful expense management made this possible for our students.
In 2018, the graduate degrees moved to the School of Medicine and we conferred our first PhD and MPH degrees. This has led to stronger relationships with our graduate students, provided them with a "home base" for resources and guidance, and given them an alumni support system through the Medical Alumni Association. We have enjoyed having our BIMS students participate along with the medical students in the Medical Alumni retreats and in SOM homecoming events in the fall. The quality of our students and dedication of our training faculty has enabled the SOM to obtain 11 NIH-sponsored research training grants. We implemented guidelines to provide programmatic support equivalent to 5% of the PI's salary and fringe benefits (up to the NIH cap), plus $10,000 in discretionary funds, for each year of the award.
The McIntire School of Commerce collaborated with the SOM on a leadership thread in the medical school curriculum and to develop a Master's degree program for graduate students. These programs will differentiate the SOM from other medical schools while helping its students and faculty learn the skills and qualities needed to flourish as leaders in the field of healthcare and biomedical science. The two schools developed and offer the PhD/MS-Commerce, and along with the School of Nursing, are developing the MS-Interprofessional Healthcare Leadership.
Research
Even with all of its challenges, the past year has been a successful one for the School of Medicine, which saw a new high of $236 million in total funding to end the fiscal year, including $147 from NIH. This is the fifth year of overall growth in funding and the third consecutive year of a new high in total grant funding. We have received $54.0 M ($36.9 M NIH) in awards through this early part of the fiscal year (July 1 through October 9).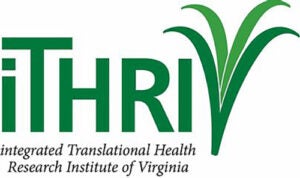 We were thrilled in 2019 when we received the formal Notice of Award announcing the School of Medicine's successful application for the NIH's Clinical and Translational Science Award (CTSA). Karen Johnston, MD, worked with co-PI Donald Brown, PhD (Systems Engineering, SEAS), to develop a statewide, multi-institution framework for submitting a proposal. This resulted in the integrated Translational Health Research Institute of Virginia (iTHRIV), a partnership with Inova Health System, Virginia Tech, and Carilion Clinic, and with the Center for Open Science and UVA's Licensing & Ventures Group as affiliates. The iTHRIV framework provided an important conduit for COVID-related funding opportunities. The CTSA five-year, $23.3 million award is one of several milestones, along with an MSTP program and an NCI-designated cancer center, that are hallmarks of a top-tier research medical school, and I am proud to say that we have attained all of these.
Our faculty have also led impactful clinical trials that have already led to FDA approvals of new clinical treatments. Jeff Elias, MD, led the clinical trials using focused ultrasound (FUS) for treating essential tremor, the most common movement disorder, and later trials testing FUS management of tremors in patients with Parkinson's disease. In both cases, trial participants treated with FUS saw significant sustained improvements in their tremors. These treatments received FDA approval in 2017 and 2018.
Boris P. Kovatchev, PhD, developed the intellectual property for the currently most effective Artificial Pancreas (AP) algorithm to continuously monitor glucose and deliver insulin to Type I diabetics. This technology was licensed to industry and incorporated in a commercial system, and, after the results of the center's NIH-funded multi-center AP trial were published in the New England Journal of Medicine, the FDA approved the new AP system for clinical use in December 2019.
The lab of Jonathan Kipnis, PhD, determined that the brain is directly connected to the immune system by vessels that previously had not been detected. This is leading to a fundamental change in the way that investigators study and treat neurological diseases. It was one of Science magazine's ten finalists for the 2016 Breakthrough of Year, and Dr. Kipnis' research was the cover story for the August 2018 issue of Scientific American.
In the past five years, we were able to celebrate many faculty individual achievements as two SOM faculty members received NIH Pioneer Awards (Jayakrishna Ambati, MD, and Jonathan Kipnis, PhD), one became a new member of the National Academy of Sciences (Edward Egelman, PhD); six were inducted as fellows into the American Association for the Advancement of Science (Lukas Tamm, PhD; Douglas DeSimone, PhD; Douglas Bayliss, PhD; David Brautigan, PhD; Wladek Minor, PhD; and Kodi Ravichandran, PhD); and one was inducted into the National Academy of Medicine (David Wilkes, MD).
The dean's office provided substantial resources for research support and infrastructure through the past five years. In order to reward and foster mid-career faculty, we established the Pinn Scholars program in 2016, which is named to honor the extraordinary career of UVA SOM graduate Dr. Vivian Pinn. The program arose from strategic planning feedback and seeks to recognize and reward research faculty whose scientific expertise, productivity, mentorship, and service has resulted in significant contributions to the SOM and the greater research community. We invested in research equipment and facilities, including new research cores for Cryo-EM, and radiochemistry for imaging analysis. We established a GMP facility and cellular therapeutics core, which provides expertise in producing cellular therapies and pancreatic islet cells for clinical trials. Additional investments in human and animal imaging included an MRI upgrade (PRISM and research PET-CT) and a GMP radiochemistry facility to produce experimental labeled compounds for human research studies, as well as instrumentation including state-of-the-art microscopy cyTOF and flow cytometry.
Clinical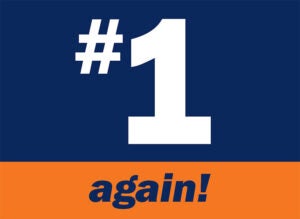 For the fifth year in a row, U.S. News & World Report recognized UVA as the number one hospital in Virginia. Selection criteria include patient outcomes and satisfaction, advanced technologies, physician surveys, and accreditation from external groups, such as the National Cancer Institute. UVA has one of 71 NCI-designated cancer centers nationally.
Jose Oberholzer, MD, was recruited as the new director of the Charles O. Strickler Organ Transplant Center in 2017. This recruitment was a top priority because, at the time of his recruitment, 40% of Virginians who needed transplants went out of state for the procedure. Dr. Oberholzer has transformed the center, leading a significant increase in the number of transplants and bringing technologies that allow the UVA Transplant Center to carry out high-complexity transplants that most other centers cannot do.
UVA was designated as a comprehensive stroke center in 2017, the highest level of certification available from The Joint Commission and the American Heart Association/American Stroke Association, with only 3% of hospitals nationwide earning this distinction. It provides a multi-disciplinary program for the diagnosis, prevention, and treatment of all forms of stroke in the acute and recovery phases of care with a team of caregivers who are available 24 hours every day.
The Maternal and Fetal Medicine (MFM) Clinic provides care for high-risk obstetrical patients, regardless of their ability to pay. It is the only service in the region that can provide comprehensive perinatal and consultative services, as well as the services of a Level III Neonatal Intensive Care Nursery. UVA's MFM program is the only service in the region that provides the full range of prenatal diagnostic options and a subspecialty trained perinatologist on call 24 hours a day, 7 days a week. The Department of Obstetrics and Gynecology accepts one trainee per year into its three-year MFM fellowship program.
Faculty Affairs and Faculty Development — Supporting Academic Success and Diversity
The Junior Faculty Development Program, established in 2016, is a year-long, cohort-based program to help prepare junior faculty to flourish as academic physicians and scientists. It is open to all faculty within three years of hire. The program has a core curriculum that may be adjusted to meet the needs of each individual cohort. A mentoring program for newly hired, early career faculty that piloted last year has been embraced as an on-going program and will be available virtually this year.
In the Department Chair Onboarding Program, newly appointed chairs meet weekly for a minimum of 90 days with the SOM Dean and the Senior Associate Dean for Faculty Affairs and Faculty Development. The meetings orient chairs to their new role and the institution, and provide a regular check-in with colleagues who can advise, answer questions, and connect the new chair with key stakeholders.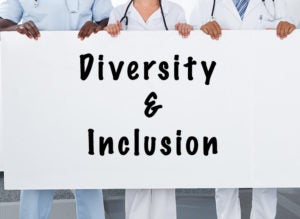 Since my arrival in the fall of 2015, we at the School of Medicine have worked tirelessly and with focus to develop an environment of inclusiveness and to increase diversity among our faculty and students. I am pleased that many learners, faculty, and staff fully embraced these efforts, and they came forward with innovative, practical recommendations. There is widespread recognition that we all do better when we have multiple experiences and perspectives to guide us.
Together, we have accomplished the following:
Maintained one of the most diverse medical student populations in the US (average of 25% URM).
Increased the diversity among residents (from 6.9% in 2014 to 15.3% URM in 2020).
Increased the diversity of our faculty from 4.3% (47 faculty members) in 2014 to 5.3% URM (73 faculty members) in 2020.
Developed training and tools to help faculty, staff, and especially students address discriminatory statements and behaviors.
Established a School of Medicine Diversity Consortium that provides training, education, data, and other resources.
Appointed department diversity liaisons who promote diversity and equity.
Department chairs now ensure that faculty and staff search committees proactively develop a diverse candidate pool and that advancement opportunities are provided equitably.
Strengthened ties with Black alumni, many of whom felt disenfranchised, while fostering a relationship between them and the Medical Alumni Association.
Changed the optics in buildings and on the website to reflect a reality that includes women and people of color.
Honored School of Medicine alum Dr. Vivian Pinn through the renaming of our largest research building in her honor.
Administrative Operations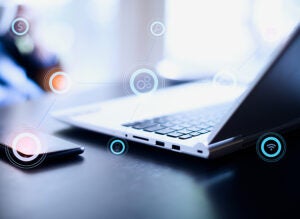 The School of Medicine made it a priority to establish a Business Intelligence (BI) program to support the achievement of strategic objectives. The BI infrastructure delivers administrative data to the end users more dynamically, thereby reducing bottlenecks, making data actionable, and enabling the use of trusted information to understand and analyze organizational performance against set goals, make better and faster decisions, gain new insights, and optimize business processes.
The dean's office implemented a lean process program to improve dean's office processes and employee engagement. Lean education led to the elimination of more than 3,700 non-value-added hours from processes and development of more than 100 standard processes and templates.
We implemented the department (and center) annual review (DAR) process for a joint assessment of all missions by both department leadership and the dean's cabinet. During the DAR process we learn about exemplary work occurring in many of our departments and we receive feedback on where departments need help.
With Thanks
Five years and many experiences later, we are facing extraordinary challenges …  and, yet, I am still filled with hope, ambition, excitement, and possibility for the School. We are adjusting to a rapidly changing landscape where flexibility is essential to our core work of educating students, conducting research, providing clinical care, and carrying out day-to-day operations. I have faith in your ability, individually and collectively. I am honored to have had the opportunity to serve as your dean, and I look forward to hearing about your good work in the years to come.
Sincerely,
David S. Wilkes, MD
Dean, UVA School of Medicine
James Carroll Flippin Professor of Medical Science
Filed Under: Clinical, Education, Faculty, Operations, Research