For the past few months we have been talking about the new Pinn Scholars program, an initiative born from strategic planning, one which allows recipients to move their research toward novel areas without the need to obtain external funding.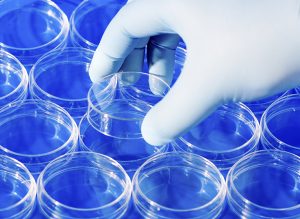 The Pinn Scholars program is designed to support and recognize our mid-level faculty and is named in honor of Dr. Vivian Pinn. A graduate of the UVA School of Medicine Class of 1967, Dr. Pinn is a member of the National Academies of Science, a fellow in the American Academy of Arts and Sciences, and past president of the National Medical Association.
I am thrilled to share with you the first class of Pinn Scholars. They are:
Brant Isakson, PhD
Associate Professor, Molecular Physiology & Biological Physics
Project: Identification and characterization of Zika virus interaction with host endothelial cells using intravital microscopy
Shayn Pierce-Cottler, PhD
Professor, Biomedical Engineering
Project: The role of vascular pericytes in the regulation of inflammation, vascularization, and fibrosis
Gordon W. Laurie, PhD
Professor, Cell Biology
Project: Development of a structural model of ocular homeostasis to support the development of candidate drugs for dry eye disease
Jochen Zimmer, PhD
Associate Professor, Molecular Physiology & Biological Physics
Project: Characterization of how microbial pathogens and symbionts produce capsular polysaccharides
Thank you to all who applied. There were many outstanding applications and faculty who were worthy of this award. I look forward to seeing more applications in the coming year, as this is an ongoing program for eligible faculty (full-time faculty who hold the rank of Associate Professor, tenure optional, or have held the rank of Professor for not more than 3 years at the time of nomination).
I would also like to thank Dr. Pinn for honoring us with the use of her name for this program and our senior faculty reviewers.
Please join me in congratulating Brant, Shayn, Gordon, and Jochen.
Sincerely,
David S. Wilkes, MD
Dean, UVA School of Medicine
James Carroll Flippin Professor of Medical Science