While they say knowledge is power, they also say that actions speak louder than words. When it comes to medical education, knowledge is definitely important — however being able to do is equally important.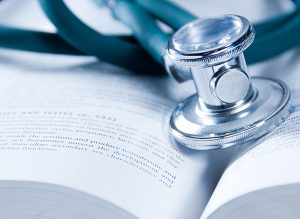 Starting in March 2017, the School of Medicine will be piloting a program that will change the way we measure the competencies of medical students' entrustable professional activities (EPA). EPAs cover basic skills a physician should have, such as taking a patient history, documenting an encounter, performing basic procedures (e.g., starting an IV), collaborating as part of an interprofessional team, and interpreting lab values. As it stands today, we assume that new residents have these skills because … well, they graduated from medical school!
But this may not always be the case.
We want to not only observe students doing EPAs, but observe them enough that we feel confident that they have the skills to perform competently as they care for patients on their first day as a resident. As such, we are incorporating EPA assessment changes into the curriculum, predominantly in the clerkship year, and ultimately rolling them out to all four years of medical school. This longitudinal education will provide the foundation for students to practice these skills in simulated settings and then in clinical settings while being observed and given real-time performance feedback. We want our graduates to be residents who can perform all 13 EPAs with limited supervision.
I realize that this is a shift from tradition. But it's an important shift. We are moving from a focus on "what do you know?" to one that includes "what can you do?" If we want residents to be ready to function at a higher level, we need to get students actively involved in clinical roles prior to graduation.
While this is a wonderful change for the student, it is even better for the patient. It highlights patient safety and keeps those we serve at the forefront of our education. No longer will we presume residents are skilled; we will know they are competent because we have data from directly observing them.
How will this affect our faculty?
The new system will be more transparent. Faculty will have more knowledge about their students, what skills they possess, and, more importantly, the skills they have yet to learn. We are building an electronic portfolio to provide information about the types of tasks the students have been observed doing, enabling our teachers to hit the ground running and engage students with a more complex conversation about what they still need to learn how to do. The advantage here: When observations and feedback are performed immediately, it is off the physician's to-do list and the students learn in real time, which can be applied immediately to the next patient. The fact is that faculty already are evaluating EPAs implicitly; this shift merely makes those efforts explicit.
Faculty are not the only ones affected by this new modality of evaluating EPAs. We want staff to assist, too, because the best care comes from an interprofessional team. We want to incorporate evaluations from others in the clinical setting — nurses, IV team, or pharmacy, as just a few examples.
This is the beginning of something great. But it is a beginning with a roadmap of our own design. While this sort of shift in education is being talked about at the national and international level, no institution has yet created an ideal model. Part of the plan forward is to learn as we go and to improve continuously the systems we're creating. We all need to be adaptable and engaged with our students as this rolls out.
Many thanks to Drs. Megan Bray and Maryellen Gusic for leading the charge in rolling out the spring 2017 pilot and the four-year curriculum changes. I look forward to seeing the fruits of their efforts.
Dr. Gusic has recently been appointed Professor of Medical Education and Senior Advisor for Educational Affairs. In this role, she will continue the work she began as our consultant around the teaching and assessment of EPAs. In addition, she will be the clinical director of the Clinical Skills Center and will engage in and mentor medical education research.
Sincerely,
R.J. Canterbury, MD
Senior Associate Dean for Education