As of June 1, 2017, UVA'S Biomedical Sciences (BIMS) and Public Health Science (PHS) graduate students will receive their degrees from the School of Medicine (SOM). The main reason for this move: It makes sense.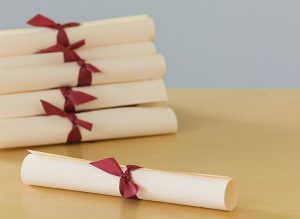 Our graduate students currently receive their degrees from the Graduate School of Arts and Sciences (GSAS); however, the BIMS program has been fully supported by the SOM since its inception, the majority of BIMS students perform their research under SOM mentors, and most of the PHS courses are taught by SOM faculty. Even though the School of Medicine provided the lion's share of the education, these graduate students were not technically "ours."
Once this move occurs, the SOM will be the home for all three of its major education programs (undergraduate medical education, biomedical sciences PhD programs, and PHS graduate programs). Moreover, governance will be made easier, as we will be able to provide direct oversight of our students and their wellbeing. An added benefit is that the School of Medicine's philanthropic initiatives will now be able to focus on our BIMS and PHS alumni.
Like I said: It makes sense.
How does this affect faculty and staff?
The short answer is that it doesn't. While there are some operational items to iron out with the registrar's office, financial services, and student information services, the educational programs themselves will remain the same, as will the current leadership and management of each of the programs. So, for example, the PHS Master of Public Health Program and Master of Clinical Research Program will continue to be taught and led by Department of Public Health Sciences faculty, and the BIMS programs will continue largely as they have done in the past. One new change, however, is that an Executive Steering Committee for Education, comprised of the leaders of the three programs (UME, BIMS, PHS), has been established to address common features of all of the programs.
Change that does not feel like change is a rare event. This is a positive move, as it's allowing us to get all of our students and programs together in the School of Medicine and provides us with the means to connect the undergraduate medical, BIMS, and PHS programs. I am now meeting bi-weekly with Ruth Gaare Bernheim, JD, MPH, the William Hobson Professor and chair of the Department of Public Health Sciences and director of the Master of Public Health Program, and Amy Bouton, PhD, Harrison Distinguished Teaching Professor in Microbiology, Immunology and Cancer, and Associate Dean for Graduate and Medical Scientist Programs, to coordinate educational issues and to ensure alignment within the School. One early activity that highlights the tremendous value of this educational realignment is an interprofessional values seminar that has brought together BIMS, medical education, and PHS students to discuss professional values via literature and film. We expect to launch more of these kinds of creative initiatives moving forward into the future.
It is important to note that our interactions with GSAS have been, and will continue to be, strong. Indeed, this move has been greatly facilitated with the help of GSAS leadership, for which I am very appreciative. These strong bonds will continue through our interdisciplinary programs in biophysics and neuroscience and through our numerous collaborations and educational initiatives. Meanwhile, I look forward finally to have all our students "officially" here!
Sincerely,
R.J. Canterbury, MD
Senior Associate Dean for Education
Filed Under: Education, Faculty, Operations