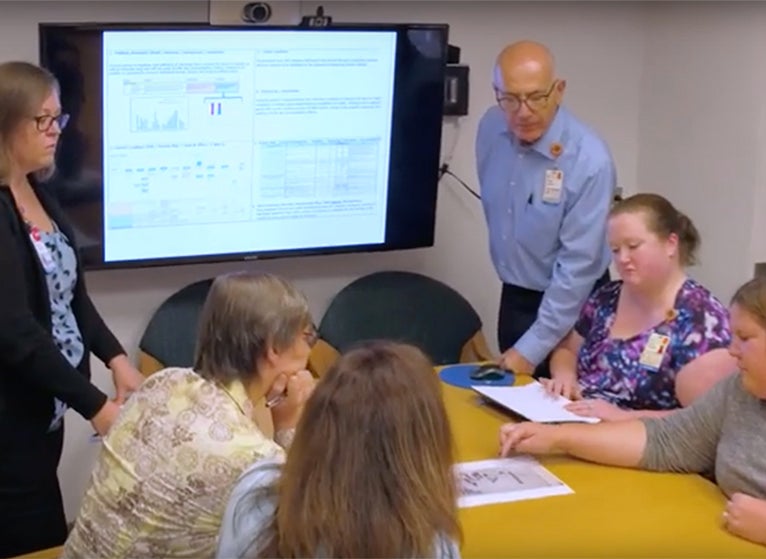 The primary goal of the School of Medicine Dean's Office is to make sure that our efforts enable the School's tri-partite mission of education, research, and clinical care, and benefit the "waiting" patient. It is the patient who is waiting for a cure, the next generation of physicians, or an appointment with a physician who can deliver needed care.
The Dean's Office employees are focused on improving administrative processes that support the faculty's work. The Be Smart program creates a meaningful framework for us to use Lean methodology for process improvement, standard work, problem solving, and data-driven decision making. This allows us to be more efficient and put resources where they can best support our mission.
As an example, here's a story about how Continuing Medical Education's (CME) new process improved programs and learners' experiences. CME's evaluation tool for programs didn't allow for standardization of questions or comparison of responses across programs. The team developed a better process and implemented a solution that included a new evaluation tool. Now CME is able to use data from evaluations to improve programs. This provides faculty and students with the best possible learning experience, ultimately benefiting our "Waiting Patient."
It's exciting and inspiring to hear about the ways people have improved their processes, saved money, saved time, or otherwise contributed to our shared mission. What improvements have YOU made? I want to hear about them! Or, if you think you can improve something in your work, tell us about it. We want to hear, support you and celebrate it with you.
Thanks for listening! I'll continue to share more stories with you.
Katherine L. Peck, MBA
Chief Operating Officer
Filed Under: Education, Featured, Operations