"Training the next generation of primary care physicians" is the motto of the Generalist Scholars Program (GSP). Each year, a small cohort is admitted into this four-year program to help grow the number of generalist physicians, particularly in the underserved areas of the Commonwealth. The program develops student leaders who intend to pursue a career in a field of generalist medicine through the practice of Family Medicine, General Internal Medicine, General Pediatrics, or Med-Peds.Faculty and peer mentorship, an enriched curriculum and leadership experiences, research and scholarship, and service and engagement are key pillars of the GSP. The spirit of community is what truly distinguishes this program and makes it "one of a kind," as described by graduate Micah Brickhill-Atkinson.
Sean Reed, MD, Associate Professor of Family Medicine, Assistant Dean of Student Affairs, College Dean, and Director of the Generalist Scholars Program, says, "From the beginning, this class has been exceptionally supportive and caring toward one another. They have steadfastly remained committed to prioritizing success as a group over individual accomplishments. They are truly an extraordinary group."
This weekend, we celebrate our six remarkable GSP graduates in the class of 2021, and wish them well as they venture off to their residencies in the fall.
Lauren Adams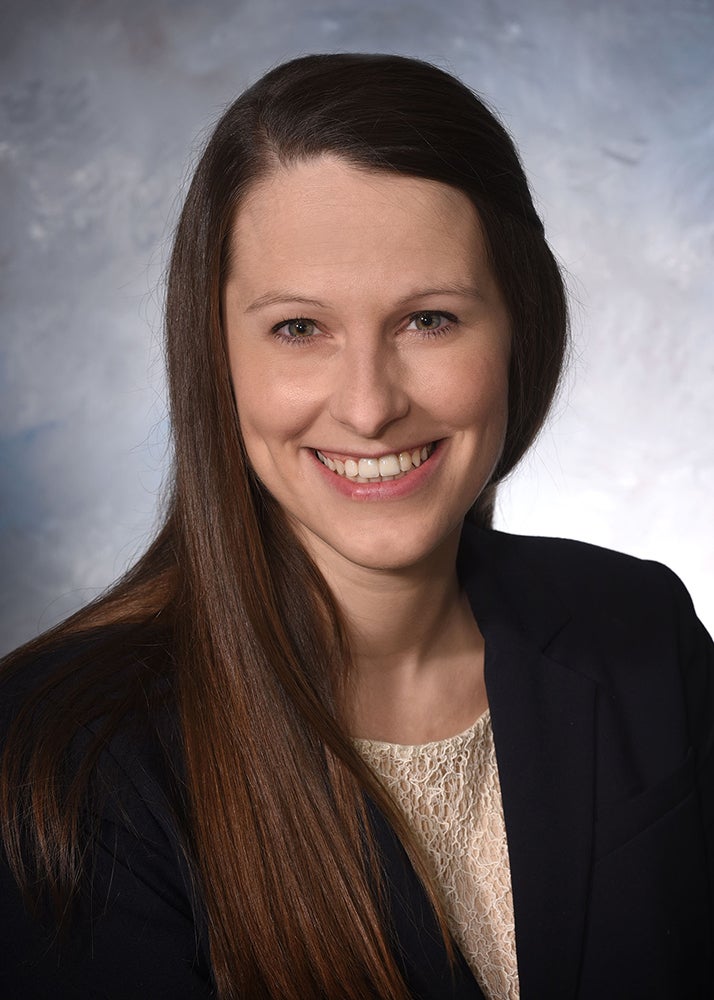 Inducted into the Gold Humanism and the Alpha Omega Alpha Honor Societies; Co-President of the Family Medicine Interest Group; served as the Family Medicine delegate for the UVA Clerkship Delegate Program; recipient of the Merck Pharmaceutical Award for Academic Excellence (2018) and the Award for Academic Excellence in the Integrated Systems (2018); MCAT teacher and peer student mentor for the UVA Post-BACC Pre-Med program at UVA; awarded the Annette McDermott award from the Medical Alumni Association & Center for Health Humanities and Ethics
Who/what inspired you to choose medicine as a career path?
"I graduated from UVA in 2012 intending to apply to law school after first gaining experience at a litigation consulting firm. Although I had long dreamed of becoming a small-town lawyer, I soon learned that the adversarial nature of the legal profession was not the right fit. In the years that followed, I often turned to outdoor adventure sports to help me reflect on a future I would find fulfilling. It was within this community of people that I met some of my first physician mentors and was inspired to pursue a career in healthcare.  A very fortunate series of events, including volunteering at the Charlottesville Free Clinic and working as a Family Medicine scribe at UVA, helped bring me 'home' to Family Medicine, and I couldn't be happier!"
A memorable GSP experience?
"One of my favorite GSP memories took place in December 2017. To celebrate the end of our first semester in medical school, the GSP class of 2021 gathered in my backyard, and we spent the evening around a firepit with hot chocolate, s'mores, and [fellow GSP student] Alex [Paap's] famous meatballs."
Lauren will continue her training in Family Medicine at the University of Vermont Medical Center, Burlington.
Micah Brickhill-Atkinson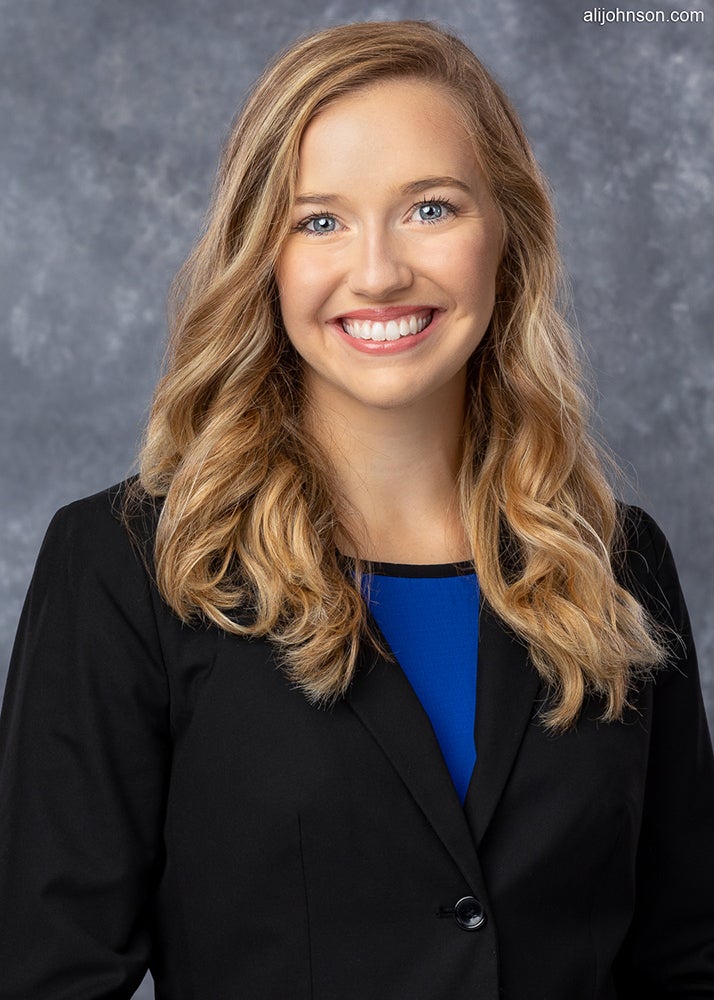 Received a Merck Award for Academic Excellence for performance in the pre-clerkship curriculum; volunteered with the UVA Runner's Clinic for community sports event medical coverage; tutored pre-clerkship medical students through the AOA peer mentoring program; completed two independent research projects (investigating the relationship between burnout scores and community service practices and studied the attitudes and perceived barriers held by rural high-school students toward becoming physicians); co-authored "Impact of COVID-19 on Resettled Refugees" published in the Immigrant Health Issue of Primary Care: Clinics in Office Practice; inducted into the Alpha Omega Alpha Honor Society
Who/what inspired you to choose medicine as a career path?
"My mom was my first exposure to medicine because she was a surgical ICU nurse at UVA during my childhood, so I started imagining myself in a healthcare role from an early age. When I came to UVA for a minor procedure around 4th grade, I really admired the house staff who helped take care of me. An anesthesiology resident especially stood out to me with his kindness, and I started asking more questions about how to become a doctor. As I grew older, I saw the need for primary care physicians in areas like my rural hometown (Buckingham, VA) and began considering Family Medicine. My interest was further confirmed by interactions with the incredible UVA Team Physicians during my time as a Track & Field athlete for the University. I'm thankful for such wonderful role models throughout my life who helped point me to a family medicine career!"
A memorable GSP experience?
"Co-teaching health lessons at the local jail. I was so impressed with my GSP colleagues' knowledge and ability to connect with the class, and it was a privilege to teach and learn alongside them!"
Micah will continue her training in Family Medicine here at the University of Virginia.
John Kalmanek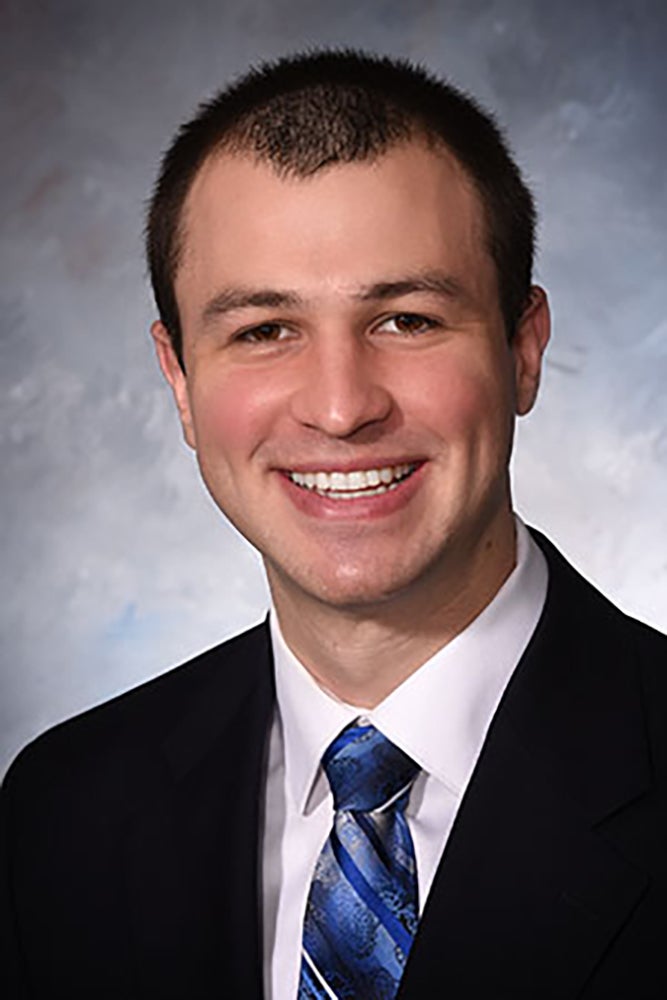 Served on the executive board for iSERVE student-run free clinic; peer mentor to other medical students; commissioner for the School of Medicine's flag football league; coordinated virtual harmonica lessons between medical student "teachers" and "students" at The Center at Belvedere (a program he started years ago as an undergrad); received the Leonard Tow Humanism in Medicine Award and the Collaborative Learning Award; inducted into the Gold Humanism and the Alpha Omega Alpha Honor Societies
Who/what inspired you to choose medicine as a career path?
"My passion for medicine, specifically primary care, really budded from my experience as a volunteer at the Will-Grundy Medical Clinic, which is an awesome free clinic that provides care to people close to where I grew up in a suburb of Chicago. What really inspired me about that group was the selfless compassion and dedication that the staff and volunteers showed to both patients and each other. The community and mission that they created was one that I wanted to be part of."
A memorable GSP experience?
"Ultimately, the most memorable aspect of GSP was the relationships I formed, and people I got to know and learn from, both peers and faculty. That being said, if I had to pinpoint a particularly positive and potent memory, it would be the very beginning of medical school when Dr. Goodman had the GSP community over to his house. I remember meeting several peers and faculty ​that evening for the first time, and being energized by their interest in conversing about our passions both within and outside of the clinic setting.
"My proudest moment of medical school was being told by a couple of patients that they wanted to be my first patient when I became a doctor."
John will continue his training in Family Medicine at the University of Wisconsin School of Medicine and Public Health in Madison, WI.
Margot Mellette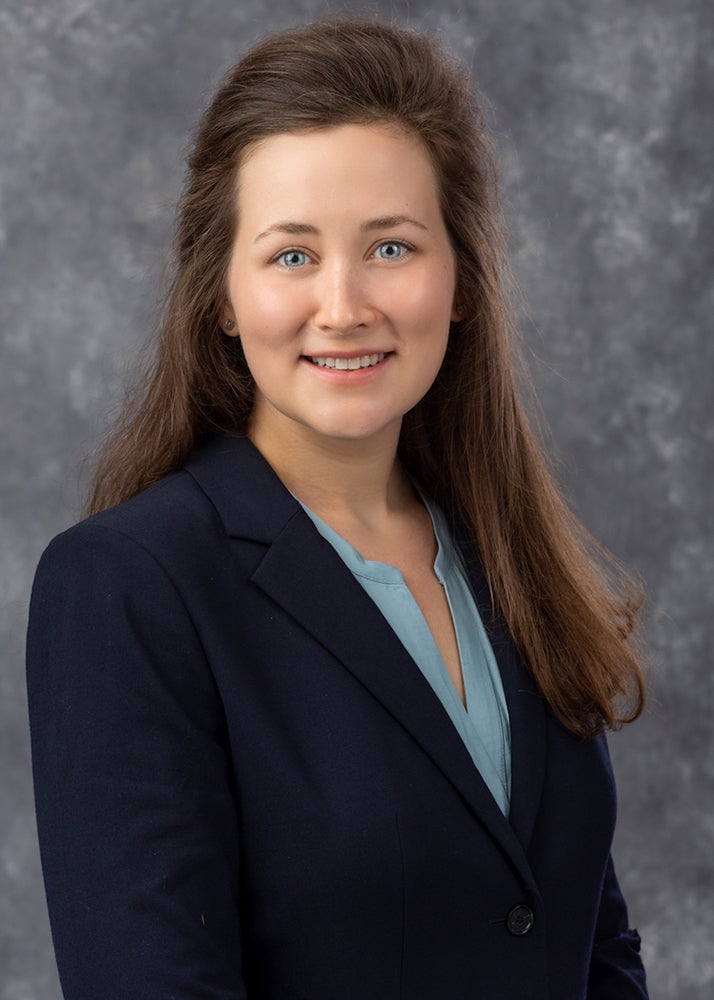 Led student volunteer initiatives with the UVA Haven Clinic, UVA Community Call Line, and iSERVE student-run free clinic; organized SOM curriculum reform initiatives focused on addressing health disparities; worked as a case manager in a shelter prior to medical school; received 2020 Excellence in Public Health Award from the U.S. Public Health Service Physicians Professional Advisory Committee, CDC; selected as a 2020 Bowman Scholar; inducted into the Gold Humanism and the Alpha Omega Alpha Honor Societies
Who/what inspired you to choose medicine as a career path?
"My family. I grew up with parents and grandparents who dedicated much of their time and careers to community service and civic engagement, and that definitely shaped my worldview. Entering the field of medicine — especially in primary care — is a natural extension of that. I was also inspired early on by the legacy of my grandmother, a pioneering medical oncologist and cancer rehabilitation expert who was on the MCV/VCU faculty for nearly 40 years. She passed away when I was eight, and I hope to do right by the 'Dr. Mellette' title she originally held."
A memorable GSP experience?
"Each year, the UVA Department of Family Medicine helps pay for students to attend the annual Virginia Academy of Family Physicians conference at Wintergreen. In my first year at UVA, I went with four other GSP students, including one of the very cool GSP M4s going into family medicine. We had such a fun weekend attending conference sessions, learning about family medicine, and hanging out in a beautiful rental home playing games and enjoying the views. It was one of my favorite optional experiences of medical school, and one of my first exposures to the specialty I would eventually choose."
Margot will continue her training in Family Medicine at the Greater Lawrence Family Health Center in Lawrence, MA.
Alex Paap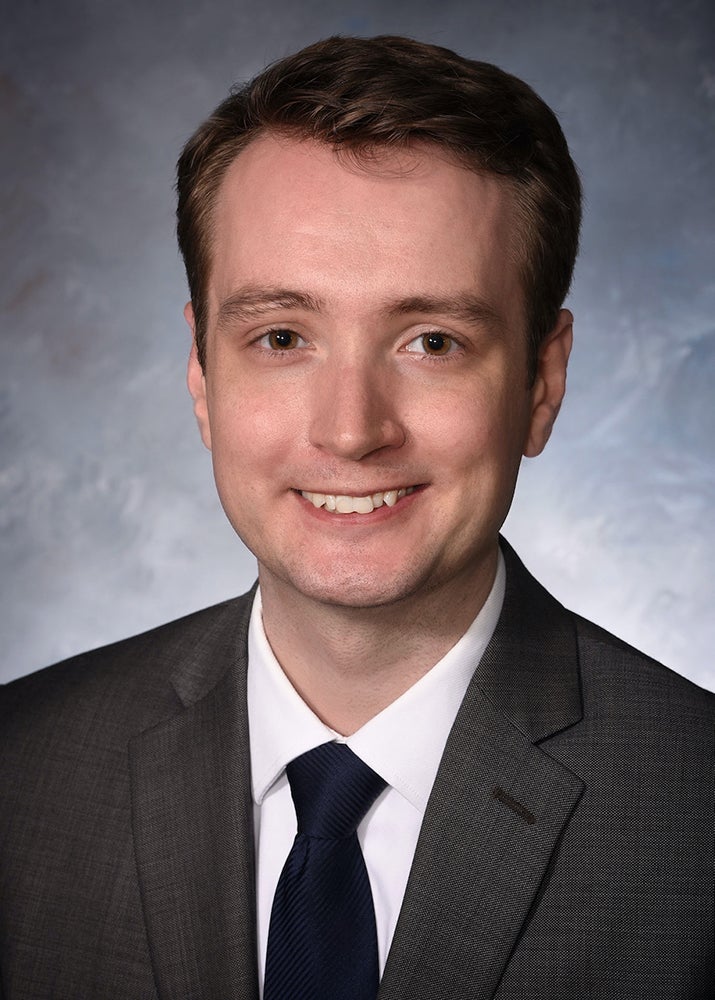 Researched building computational models of molecular signaling pathways that regulate myocyte shape changes in heart failure; worked with Mother Teresa's religious sisters in Kolkata, India; active member of the Catholic Student Ministry; worked as a Medical Scribe prior to medical school; club leader for the Internal Medicine Interest group in medical school; inducted into Gold Humanism Honor Society 
Who/what inspired you to choose medicine as a career path?
"My earliest interests in the medical field developed from a desire to follow in the footsteps of my father who is a pharmacist and my grandfather who was a family practice physician. When I was in college, I was further inspired by the work of Mother Teresa and her profound commitment to providing holistic care to those most in need. After spending a summer in Kolkata, India, working with the Missionaries of Charity, which is the religious order founded by Mother Teresa, I knew I wanted continue her mission of holistic care in my own career as a primary care physician."
A memorable GSP experience?
"The GSP has provided me with many unique opportunities to pursue these goals in medical school, the most meaningful of which was the opportunity to teach health education at Albemarle-Charlottesville Regional Jail."
Alex will continue his training in Primary Care at the Internal Medicine Residency Program at the University of Colorado in Denver, Colorado.
Caleb Southall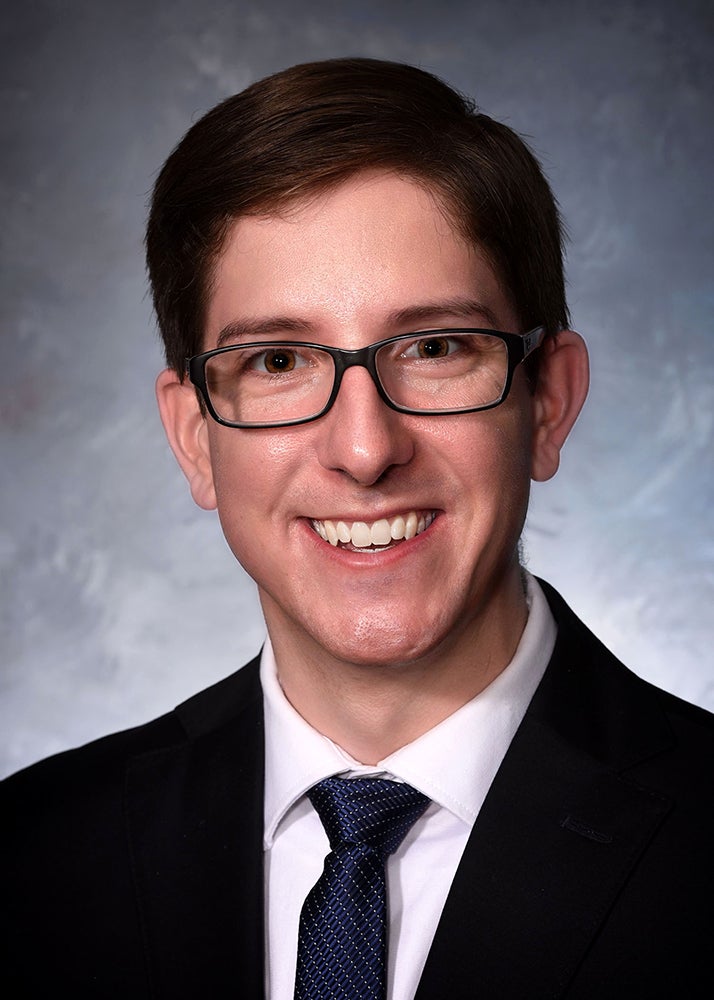 Medical scribe; taught health at Charlottesville-Albemarle Regional Jail; volunteered at Church Youth Summer Camps; UVA School of Medicine's Primary Care Week; Certificate of Excellence for Outstanding Work in the Integrated Systems
Who/what inspired you to choose medicine as a career path?
"My father is a family physician, and his example of service to our hometown community inspired me to go into medicine and primary care."
A memorable GSP experience?
"Teaching at the Charlottesville-Albemarle Regional Jail, washing apples for Primary Care Week, and spending time with my GSP classmates."
Caleb will continue his training in Family Medicine at Bon Secours Health System, in Midlothian, VA, with a rural track in Blackstone, VA.
A nice slideshow of our graduating GSP students was recently shown at the fourth-year scholarship presentation and celebration. Check it out by clicking here. (I recommend downloading the file and running it as a slideshow, in order to hear the audio.)
Congratulations to all of our 2021 GSP graduates. Good luck in your residencies!
R.J. Canterbury, MD, MS, DLFAPA
Wilford W. Spradlin Professor
Senior Associate Dean for Education