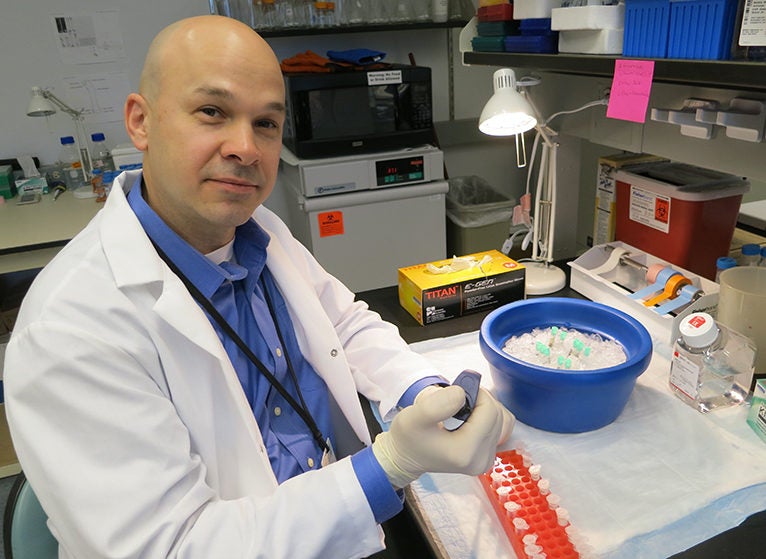 Dr. Charles Farber will direct the UVA Center for Public Health Genomics, effective January 1, 2022. The Center was established within the School of Medicine in January of 2007 with the recruitment of Stephen S. Rich, PhD, as its founding Director, Board of Visitors Distinguished Faculty Scholar and Harrison Professor of Public Health Sciences. The focus of the Center is to advance cutting-edge genetics and genomics research both within the Center and through collaborations with faculty across UVA.
Dr. Farber received his PhD from the University of California, Davis, in Genetics and completed a postdoctoral fellowship at the University of California, Los Angeles. Dr. Farber has been on the UVA faculty since 2008 and served as the Center's Associate Director since 2016. His primary appointment is in the Department of Public Health Sciences, where he is an Associate Professor. He holds a secondary appointment in the Department of Biochemistry and Molecular Genetics.
Dr. Farber is a leader in the genetics of osteoporosis. Since arriving at UVA, his lab has pioneered the use of "systems genetics" approaches to identify genes and gene networks contributing to skeletal health. His group has published more than 80 papers and received significant NIH funding. In 2019, Dr. Farber was named a Pinn Scholar, receiving 3-year funding to develop a novel research program using genetic networks to understand bone disease. In addition to his research, Dr. Farber mentors both undergraduate and graduate students and is an active participant in the School of Medicine's teaching mission. Dr. Farber also sits on numerous editorial boards, is a member of the NIH Skeletal Biology, Development and Disease Study Section, and is a valued contributor to the American Society for Bone and Mineral Research. The goal for the Center of Public Health Genomics under Dr. Farber's leadership will be to grow the research portfolio in areas such as computational biology, functional genomics, and precision medicine.
Gratitude for Dr. Rich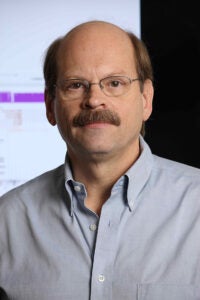 We wish to thank Dr. Rich for his dedicated leadership over the past 15 years. He has grown the Center from an original 6-member team to 16 resident faculty, more than 50 affiliated UVA faculty, and over 50 staff and trainees. Under his guidance, the past several years have seen recruitment of new faculty, expansion of the Center faculty's independent and collaborative research portfolio, and enhanced educational and outreach opportunities. Dr. Rich is a world-renowned genetic epidemiologist who has made fundamental contributions in the area of type 1 diabetes and its complications as well as in cardiometabolic disease research. His ground-breaking work on the genetics of type 1 diabetes has not only significantly increased our understanding of the disease, but enabled the identification and monitoring of high-risk individuals across the Commonwealth of Virginia, significantly reducing risk of diabetic complications. Dr. Rich will continue his research and leadership efforts as a member of the NHGRI National Advisory Council for Human Genome Research, the NHLBI Trans-Omics for Precision Medicine (TOPMed) program, and the American Diabetes Association. We look forward to his continued support and pioneering efforts.
Melina Kibbe, MD
Dean, UVA School of Medicine
James Carroll Flippin Professor of Medical Science
Chief Health Affairs Officer, UVA Health