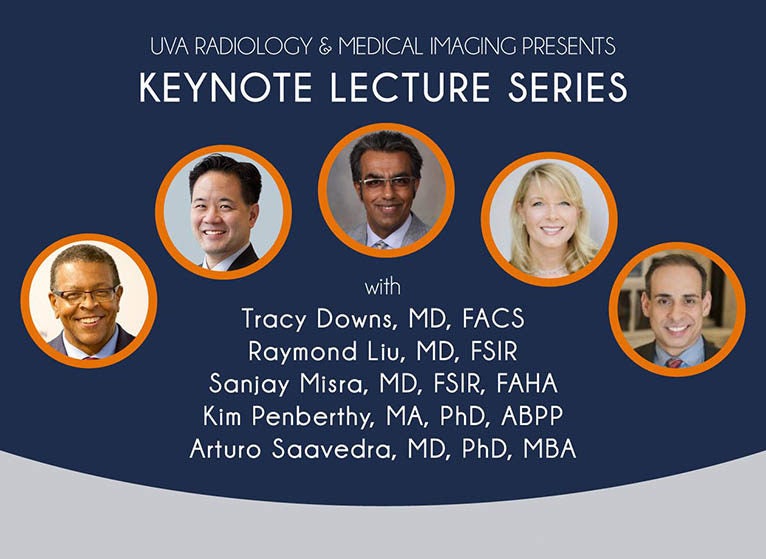 Increased recognition of bias against Asian-Americans has further focused Americans on current issues of racism and bias. Beyond considering how such bias may impact their patients' care, healthcare providers themselves can be the target of ethnic, racial, religious, and racist attacks and comments in the workplace, from patients or others. A panel of national experts will discuss a recent specific case study of patient bias against a healthcare provider at a major academic institution in a Webex lecture on Wednesday, June 16.
WHAT: UVA Radiology Keynote Lecture Series: "When You Are the Target: A Case Study and Expert Panel Discussion on Racism, Bias, and Prejudice Against Healthcare Providers"
WHEN: Wednesday, June 16 | 8-9 p.m.
WHERE: Webex
WHO:
Tracy Downs, MD, FACS
Raymond Liu, MD, FSIR
Dr. Sanjay Misra, MD, FSIR, FAHA
Dr. Kimberly Penberthy, MA, PhD, ABPP
Dr. Arturo P. Saavedra, MD, PhD, MBA
Moderated by Ziv Haskal, MD