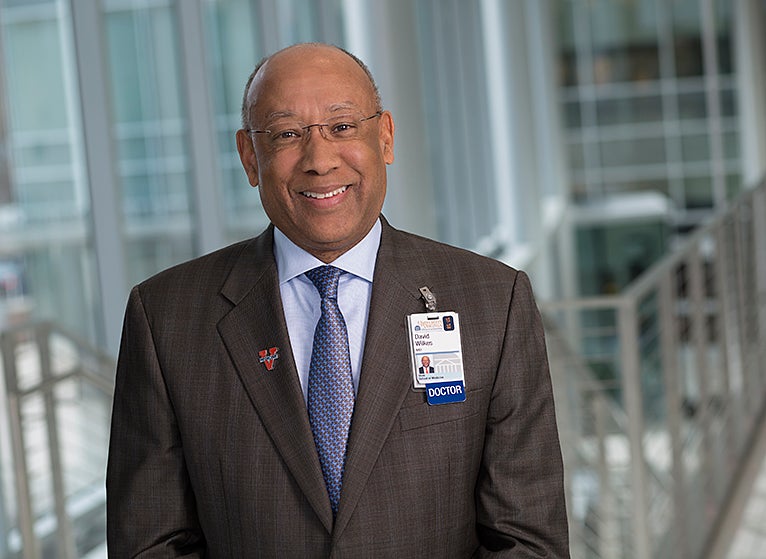 Dear Colleagues,
As I write this message, hospitals across the nation, including UVA Health, are dealing with a high-profile issue involving billing and collections practices. This is not a situation I will address here, but I want to offer an important insight: the world of healthcare is changing dramatically and will continue to do so. As we are discovering, the concept of patient care is expanding beyond clinical encounters to include interactions before and well after visits to our facilities.
Dealing with the multi-faceted changes that are reshaping healthcare will require strong and visionary leadership. To me, this validates our emphasis on training future physicians to not only provide exceptional patient care, but to also understand the business of medicine and the issues driving its evolution today. In other words, we are spot-on in preparing our graduates to both serve society and lead the changes it requires.
School of Medicine Update
Take a step back from all of this and, for a moment, think about the work we do in our offices, classrooms, clinics, and labs….
We recently welcomed 156 medical students to the School, something we do every 12 months. We are entrusted with preparing these future physicians to serve generations of patients. This charge carries with it a weight and a responsibility, one which we fulfill exceptionally well.
Our research portfolio is strong. More than just a record of the grants we have received, that portfolio represents your innovation, creativity, ingenuity, collaboration, and sheer doggedness in the pursuit of knowledge. It also is a source of hope for patients who are counting on us to make the discoveries that will ease (or erase) their pain and illness.
In clinical settings, we care for patients whose illnesses span the spectrum of human conditions. We provide healing when possible, and do our best to offer comfort, care, and compassion to all.
My point? We wake every morning, come to work and do things that make a vital difference for our students, patients, and community. This is why I think it is important to pause, recognize our accomplishments, and take pride in our work.
Our work matters. And I am proud that we do it so well.
Here is a roundup from the last 365 days of just some of the things of which we can be proud. I cannot list all of the accomplishments, so please share those that are important to you, big or small, and your suggestions for making our School even better. I welcome your feedback on what worked well, what can be improved, and what changes may be needed.
Education
Our students again had an amazingly successful Match Day. As in 2018, 99% of our students matched. Students are going to Yale, Emory, Penn, Johns Hopkins, Mass General, Brigham, Duke, Chicago, and other high-quality institutions. The most in-demand programs were internal medicine and anesthesiology. Emergency medicine, pediatrics, general surgery, and obstetrics and gynecology were also sought after.
We are on track toward our goal of no tuition increase through 2021. Careful fiscal stewardship and generous alumni support for scholarships are allowing us to enter our fifth year of a tuition freeze. The support of our alumni and donors plays an important role in helping our students graduate with an average debt level that continues to be lower than the national average.
The Admissions Office successfully recruited the Class of 2023, the first class in which students will hold their final two years at the UVA School of Medicine Inova Campus. The class of 156 is of the same high quality as last year's with MCATs in the 96th percentile, 52% women, 24% URM, and 44% in-state. Of those selecting the Inova Campus option, 53% are female, 31% are URMs, and 42% are in-state.
A pilot program became a new elective in the summer of 2019. Community Partnered Medicine was designed to prepare medical students to work with underserved, vulnerable populations and patients who face challenges such as accessing healthcare or having good sources for nutrition. In partnership with the Charlottesville Free Clinic, the UVA Ryan White HIV Clinic, the Central Virginia Community Health Center, and University Medical Associates, students learn about health policy and advocacy while working in interprofessional teams.
The creation of department and center diversity plans and the appointment of diversity liaisons have made a difference in keeping our medical school class among the most diverse in the nation. The SOM received the Higher Education Excellence in Diversity Award from INSIGHT Into Diversity magazine. Only 35 schools in the health professions got this recognition, and this is the seventh year in a row that we have received it! Blackdoctor.org recognized the University of Virginia Health System on its 2018 list of "Top Hospitals for Diversity."
The Medical Alumni Association (MAA) has fully embraced the Biomedical Sciences (BIMS) program. The MAA sponsored the inaugural BIMS Lab Coat Ceremony in February and hosted the first-ever BIMS Reunion Weekend in April, which was attended by 225 alumni, faculty, and current trainees.
Neeral Shah, MD, is leading a team that will transform the Academy of Distinguished Educators into an educator professional development program that is inclusive and open to all SOM educators. The Academy will support medical education research, educator training, Medical Education Week, and other events that recognize educators and their contributions.
Research
We were all thrilled when we received the formal Notice of Award announcing our successful application for the NIH's Clinical and Translational Science Award (CTSA). This five-year, $23.3 million award is one of several milestones, along with an MSTP program and an NCI-designated cancer center, that are hallmarks of a top-tier research medical school. Karen Johnston, MD, Harrison Distinguished Teaching Professor of Neurology, worked with co-PI Donald Brown, PhD (Systems Engineering, SEAS), to develop a statewide, multi-institution framework for submitting a proposal, and the SOM invested resources to compensate faculty time and to build necessary infrastructure. The resulting integrated Translational Health Research Institute of Virginia (iTHRIV) is a partnership with Inova Health System, Virginia Tech, and Carilion Clinic, and with the Center for Open Science and UVA's Licensing & Ventures Group as affiliates. The research themes of the CTSA integrate data modeling and analytics to accelerate and streamline science workflows for clinical trials, the design of clinical interventions, and the creation of more personalized healthcare.
The Pinn Hall third-floor renovations were completed and the Department of Cell Biology moved back into beautiful, airy, flexible space. The open design encourages collaboration and permits efficiencies with technology, equipment, and expertise. Department chair Douglas DeSimone, PhD, Senior Associate Dean for Research Margaret Shupnik, PhD, and the facilities team did a magnificent job with the design and management of the renovation.
In the first round of 3 Cavaliers project funding, an initiative of the Vice President for Research, $4.5 million was awarded to 77 submissions. Twenty of the projects are led by School of Medicine faculty and an additional 35 have SOM faculty as participants. Since each project represents a trio of multi-disciplinary faculty excellence, this is an outstanding illustration of our faculty's willingness and ability to collaborate on new ideas.
This year's U.S. News & World Report rankings placed the School of Medicine at #27 (tied) in Research on the "2020 Best Medical Schools" list. We are tied at #26 for Primary Care, based on factors such as assessments by peers and residency directors and the percentage of graduates entering primary care fields.
Our research portfolio grew from $223 million in FY18 to $226 million in FY19 – a third consecutive all-time high! Faculty have been working, with increasing success, to diversify the types of grants they are applying for and getting the non-modular grants that have budgets sufficient to carry out the project.
Edward Egelman, PhD, Harrison Distinguished Teaching Professor of Biochemistry and Molecular Genetics, was inducted into the National Academy of Sciences. He has consistently developed new methods in electron-microscopy and cryo-electron microscopy, and made discoveries in areas as diverse as how bacteria responsible for urinary tract infections remain attached to the surface of the epithelium and how bacteria and their viruses survive in boiling acid.
The American Association for the Advancement of Science inducted new Fellows Douglas DeSimone, PhD, Ivy Foundation Pratt Distinguished Professor in Morphogenesis and chair of Cell Biology; Wladek Minor, PhD, Harrison Distinguished Teaching Professor of Molecular Physiology and Biological Physics; and Lukas Tamm, PhD, Andrew P. Somlyo Distinguished Professor and chair of Molecular Physiology and Biological Physics.
Jonathan Kipnis, PhD, Harrison Distinguished Teaching Professor and chair of the Department of Neuroscience, was given an NIH Director's Pioneer Award. Part of the High-Risk, High-Reward Research Program, this award supports scientists with outstanding records of creativity who are developing new directions in their research to tackle major issues in biomedical and behavioral research. Dr. Kipnis will receive $700,000 in direct costs per year for up to five years.
Josyf Mychaleckyj, PhD, was appointed Assistant Dean for Biomedical Data Sciences. He is Associate Professor of Public Health Sciences and Assistant Director of Bioinformatics & Genetics in the Center for Public Health Genomics. Dr. Mychaleckyj will be involved in strategic planning for research, and collaborate with IT and research offices through the University and the health system to provide appropriate bioinformatics and data infrastructure for research.
Steven Lichtenstein, MBA, was recruited to serve as Assistant Dean for Research Administration and Director of the Office of Grants & Contracts. He has over 20 years' experience leading complex research administration organizations and providing strategic vision and expertise on how to support an overall institutional research mission. He will work with leaders within the School and across the University to implement the strategic research vision, continue to streamline and improve work processes.
Patrick Grant, PhD, Associate Professor of Biochemistry and Molecular Genetics, accepted the position of Associate Dean for Graduate and Medical Scientist Programs. He will enhance the BIMS graduate program with new certificates or areas of emphasis, such as leadership, non-academic pathways, and entrepreneurship, and he will work with the Data Sciences School and the Department of Public Health Sciences to develop and implement a PhD program in computational biology.
Clinical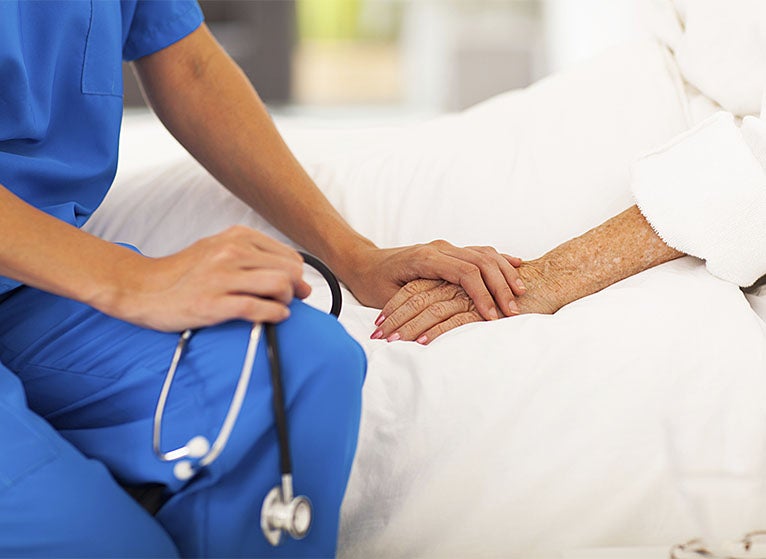 Once again, there are so many accolades that they can't all be included! The Leapfrog Group has given the UVA hospital a safety grade of "A"! U.S. News & World Report designated UVA as the #1 Hospital in Virginia for the fourth year in a row, and identified three specialties in the Top 50, six High-Performing Specialties, and nine High-Performing Common Adult Procedures and Conditions. The Best Doctors in America list includes 233 faculty members – nearly a quarter of our faculty and 40 more than were on the list the last time!
Becker's Hospital Review recognized UVA on many of its "100 Great Programs" list, including Oncology, Heart, Orthopedics, Neurosurgery and Spine, and Great Hospitals in America. We received certification as a Duchenne Care Center for muscular dystrophy, as a Treatment Center of Excellence for ASL, and as a CurePSP Center of Care for PSP and CBD patients.
Reid B. Adams, MD, Claude A. Jessup Professor of Surgery, was appointed chair of the Department of Surgery. Recognized annually since 2006 as one of America's Top Doctors, Best Doctors, and Most Compassionate Doctors, Dr. Adam's clinical practice focuses on liver, pancreatic, and biliary cancers and diseases, and his current research interests include process improvement, implementation science, and outcomes in patients suffering from hepatobiliary disease.
Kirsten L. Greene, MD, was recruited as Paul Mellon Professor and chair of the Department of Urology. Coming to us from the University of California, San Francisco, where she earned many awards for her teaching, Dr. Greene's clinical and research interests include urologic cancer outcomes, screening, quality of life, minimally invasive surgery, and novel imaging technology.
Li Li, MD, PhD, MPH, was recruited as Walter M. Seward Professor and chair of the Department of Family Medicine. Coming from Case Western University's School of Medicine, Dr. Li has the charge to develop and strengthen community engagement, further develop the department's existing international health program, and build capacity in translational population research. His work in cancer, population health, molecular/genetic epidemiology, and disease prevention will be an important addition to the UVA Cancer Center.
Howard P. Goodkin, MD, PhD, Shure Professor of Pediatric Neurology, was appointed chair of the Department of Neurology. A beloved teacher and mentor who served for two years as interim chair of the department, Dr. Goodkin is highly regarded for excellence in the care of children with neurological disorders. He has been consistently named to the Best Doctors list and received the Dean's Award for Clinical Excellence. His research focuses on status epilepticus and epilepsy, and he is teaming with investigators in the UVA School of Medicine, the Curry School of Education and Human Development, and at Virginia Tech in areas ranging from genetic epilepsies to sports concussion.
Hospital CEO Pamela Sutton-Wallace announced that she will be leaving UVA in November to become Senior Vice President and Regional Chief Operating Office of New York-Presbyterian Hospital. Under her leadership, the Medical Center received the Leapfrog Hospital Safety Grade "A" and UNS&WR recognition as Virginia's #1 hospital for four years in a row. She invested in staffing, facilities, technology, and quality programs to greatly improve the hospital, and she partnered with the SOM by investing in clinical research. Dr. Chris Ghaemmaghami, Chief Medical Officer and Senior Associate for Clinical Affairs, will assume the role of Interim CEO of the Medical Center.
Improving Operations
The staff in Chief Operating Officer Kathy Peck's office have been developing tools to aid in management and transparency. The Business Intelligence Portal, recently launched, is the home for dashboards of current data in the tripartite missions that allow for informed decision-making. The Process Improvement Team has guided improvements in faculty on-boarding, the Medical Scientist Training Program interviewing, managing the Summer Research Internship applicants, emergency management fire drills, physician workforce review, and other areas.
Seeing all of this recognition and accomplishment summarized – and remember, this is not a comprehensive list – really underscores that the work you are doing is being celebrated for its excellence and quality. It's exhilarating to be part of an organization that is doing such noteworthy work and knowing that our teams are consistently recognized in the national arena. I'm proud of every individual who contributes!
Going forward
The members of my cabinet act in the recognition that their primary role is to serve you. To that end, we strive to create a work environment that enables excellence, improves organizational structures and processes, enhances the educational experience, and builds external relationships and strengthens development. We strive to cultivate a working and learning setting where all are included, embraced, and given the opportunity to be their best.
In the coming year, we will welcome a new Executive Vice President for Health Affairs, and new Hospital CEO and will support them in their new roles and in their decisions and the direction they set for us. Under their leadership, we will engage in strategic planning for the health system. We will celebrate and participate in the University's Honor the Future capital campaign, the goal of which is to raise $5 billion by 2025. A portion of this — The Campaign for Health — has a $1 billion goal to support initiatives in patient care, research, and medical and nursing education across UVA Health.
Thank you for pausing and reflecting with me on what we accomplished together during this past year. I also want to recognize that many of these accomplishments were made possible by the strong partnership and support from the Medical Center. I am honored to work for you – a group of capable, imaginative, inspiring, and passionate individuals who make up our faculty, staff, and students. Given your talents and drive, I know that the future of the University of Virginia School of Medicine is incredibly bright.
Sincerely,
David S. Wilkes, MD
Dean, UVA School of Medicine
James Carroll Flippin Professor of Medical Science
Filed Under: Clinical, Education, Faculty, Featured, Operations, Research