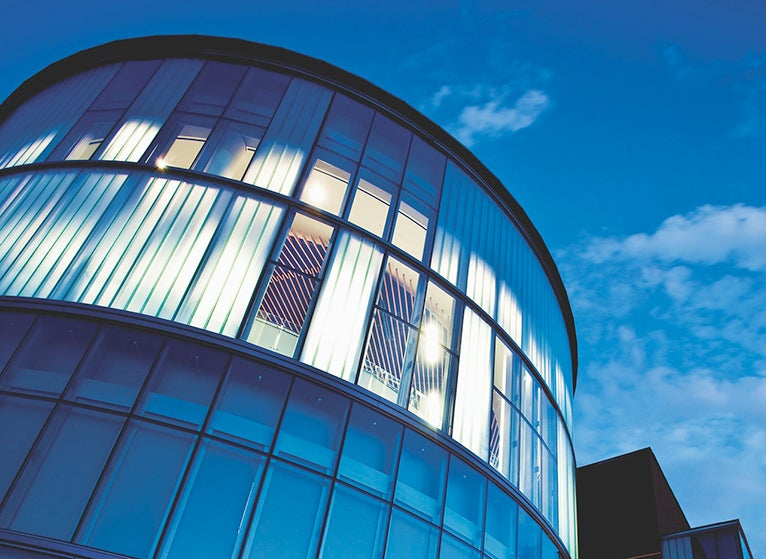 The July 4 holiday begins the most popular time for summer vacations for many of us. I wish for each of you a well-deserved rest. Prior to vacation season, I'd like to share some good news about our School.
Even though we've not reached the June 30 end of the current fiscal year, it's clear that you have knocked it out of park in all areas of our School's mission.
In education
The incoming class of 156 medical students has a mean GPA of 3.86 and a mean MCAT of 518.27 (the 97th percentile!). This year the class is 57% out-of-state and continues to have good diversity. The BIMS PhD programs have recruited a strong new class of graduate students.
99% of our class matched in outstanding post-graduate programs.
Richard Baylis, MD/PhD student in the lab of Gary Owens, attended the 68th Lindau Nobel Laureate Meeting in June, where he and other young investigators from around the world had the opportunity to mingle with and get feedback from 43 Nobel Laureates.
All of the accrediting bodies that were required to approve the establishment of the School of Medicine-Inova Campus did so without stipulation. Our admissions team is getting ready to start recruiting the class of 2023, which will be the first class to have the option to do their clerkships at the Inova Campus.
In the clinical realm
Over 25% of our physicians are included on the 2017-18 Best Doctors in America list. This is phenomenal!
Becker's Hospital Review recognized our hospital as one of the 100 Great Hospitals in America in 2018.
Our hospital continues to be #1 in Virginia.
And in research
SOM funding is poised to exceed last year's totals, thanks to the continued outstanding efforts of all of our faculty and new strategic hires.
We scored a 21 on our CTSA application! Although we'll know more in August, a number of people outside of UVA have confirmed that this is an extraordinary score.
The Hartwell Foundation again named UVA as one of its Top Ten Centers of Biomedical Research.
The UVA IRBs received accreditation from the Association for the Accreditation of Human Research Protection Programs, Inc. (AAHRPP).
The U.S. News & World Report rankings were further evidence of the extraordinary work you do. Primary Care rose to 21 (from 24) and Research went to 26 (from 27).
Finally, the School is in a strong financial position with operating revenues exceeding expenditures. Year-to-date through May 2018, the School of Medicine had an operating net income of $8 million. The Dean's Reserve funded $31 million in strategic investments in all mission areas in clinical and basic science departments, as well as in centers. In addition, with strong financial management at all levels, we are entering our fourth consecutive year of no tuition increase for medical students.
You, our faculty, are the reason we have had such a remarkable year and are in a strong position both academically and fiscally. I am deeply grateful to you for your commitment to our shared vision and for your hard work that has resulted in this banner year for our School.
With warm regards,
David S. Wilkes, MD
Dean, UVA School of Medicine
James Carroll Flippin Professor of Medical Science
Filed Under: Clinical, Education, Faculty, Operations, Research