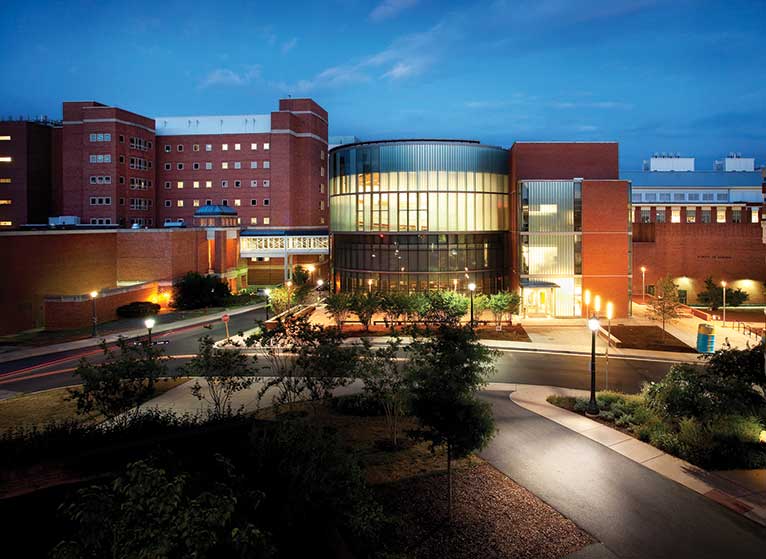 The Center for Medical Education Research and Scholarly Innovation and the Academy for Excellence in Education are pleased to announce the recipients of the 2021 Fellowship for Scholarly Innovation in Medical/Biomedical Sciences Education award. Each team will work with faculty mentors over the coming year to develop, implement and evaluate the impact of novel learning activities for clerkship and post-clerkship medical students.
The project team of Amy Wrentmore, MD (Department of Pediatrics); Deborah Barry, PhD (Office of Medical Education), Joann McDermid, RDN, PhD (Department of Medicine); and Melanie Brede, MS, RDN (UVA Student Health Teaching Kitchen Coordinator) will enhance medical student well-being and advance ​students' knowledge and skills related to nutritional counseling for patients through their project entitled "Culinary Medicine: Taking Care of Ourselves and Others with Food."
In their project, "Improving Bag-Mask Ventilation Skills for Medical Students," Peter D. Murray, MD, MSM, FAAP (Department of Pediatrics); Sarah E. Miller, DO (Department of Pediatrics); and Jaclyn B. Wiggins, MD (Neonatal-Perinatal Fellow, Division of Neonatology) will create hands-on learning experiences using simulation to advance students' skills in recognizing and managing patients who require urgent and emergent care.
Please join us in congratulating these two teams on their awards and their work to advance learning through scholarly projects in education!
Maryellen E. Gusic, MD
Director, Center for Medical Education Research and Scholarly Innovation
Senior Advisor for Educational Affairs
Professor of Medical Education and Pediatrics
Harrison Distinguished Teaching Professor of Medical Education
Neeral Shah, MD
Director of the Academy for Excellence in Education
Associate Professor of Medicine, Gastroenterology and Hepatology
Harrison Distinguished Teaching Professor of Medical Education