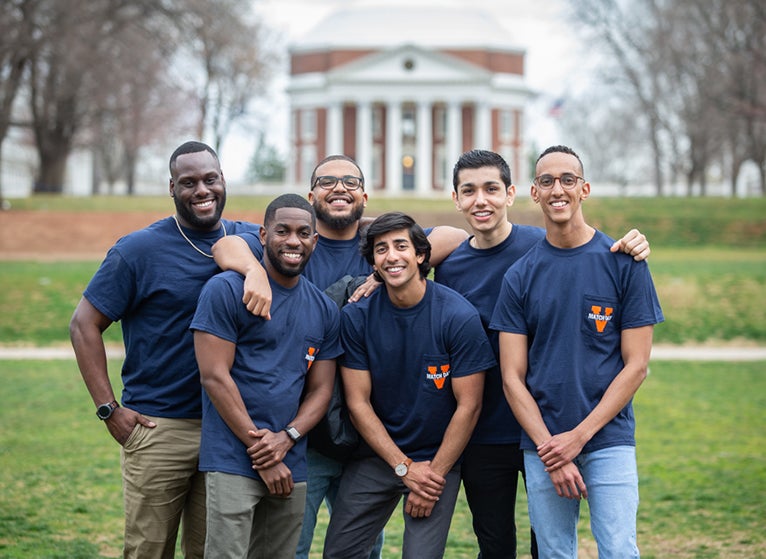 On Friday, March 15, the UVA School of Medicine's Class of 2019 learned where they will continue their training as residents at hospitals across the country, including UVA Medical Center.
Match Day was held at the same time at medical schools across the U.S, bringing together hundreds of family and friends to help the soon-to-be doctors celebrate. At noon, all of the students simultaneously opened envelopes that revealed the location of their residencies.
Our students matched to the following programs: Anesthesiology (16); Child Neurology (4); Dermatology (7); Emergency Medicine (11); Family Medicine (4); General Surgery (11); Internal Medicine (23); Interventional Radiology (3); Medicine-Pediatrics (1); Medicine (5); Neurological Surgery (2); Neurology (2); Obstetrics-Gynecology (11); Ophthalmology (3); Orthopedic Surgery (6); Otolaryngology (2); Pathology (2); Pediatrics (11); Pediatrics-Anesthesiology (1); Plastic Surgery (2); Psychiatry (5); Radiation Oncology (1); Radiology (2); Surgery-Preliminary (6); and Urology (2).
Here are a few photos from the day. Congratulations, SMD19!