UVA medical students and faculty members hosted a free diabetes screening for the Charlottesville community this past Saturday, June 11.
Four students in the Class of 2014 – Pranay Sinha, Myung Woo, Sandra Hobson and Margaret Lynch – organized the event, the first of its kind at UVA.
The Department of Family Medicine and the American Medical Student Association both sponsored the event, and The Haven at First and Market provided space free of charge.
The students began to plan the free screening after participating in other public health screenings and realizing how prevalent diabetes is in the Charlottesville community. Their hope was that early detection and education regarding modifiable risk factors could prevent attendees from developing fearsome complications of diabetes like kidney, eye, and nerve damage.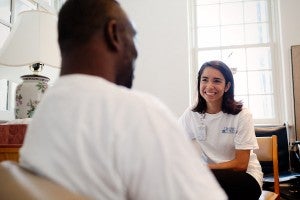 With support from faculty members including Sean Reed, MD, and Terry Saunders, MD, the students devised evidence-based screening strategies, applied for funding, and recruited volunteers from their class. This last part was easy: "Within minutes, we got an overwhelming response!" said Sinha. An orientation meeting was organized by the student leaders the day prior to the event to ensure all volunteers were familiar with the testing protocol and comfortable with the counseling information and physical exam maneuvers to be performed.
At the screening, students walked the community members through a diabetes risk-stratification worksheet and measured height, weight, and blood pressure.  Participants scoring moderate or high risk on the worksheet received a point-of-care HbA1C test.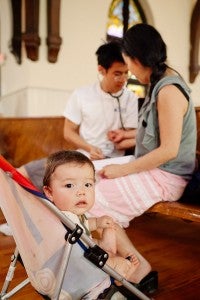 Community members also received education directly from medical students addressing modifiable risk factors for diabetes, especially diet, exercise, smoking habits, high cholesterol, and hypertension.
Over 30 people were screened at the event, three of whom had HbA1c scores that revealed a high risk of diabetes, and three whose scores placed them in the prediabetic range.
The event also provided a unique opportunity for its student volunteers to interact with the Charlottesville community and practice clinical skills such as blood pressure, finger sticks, and patient education. The student organizers intend to expand the screening in the future and make it an annual event.